Raiz has always prided itself on turning customer feedback into features, it's how we continue to grow with our community. This timeline illustrates the introduction of new features into the Raiz app since our inception in early 2016.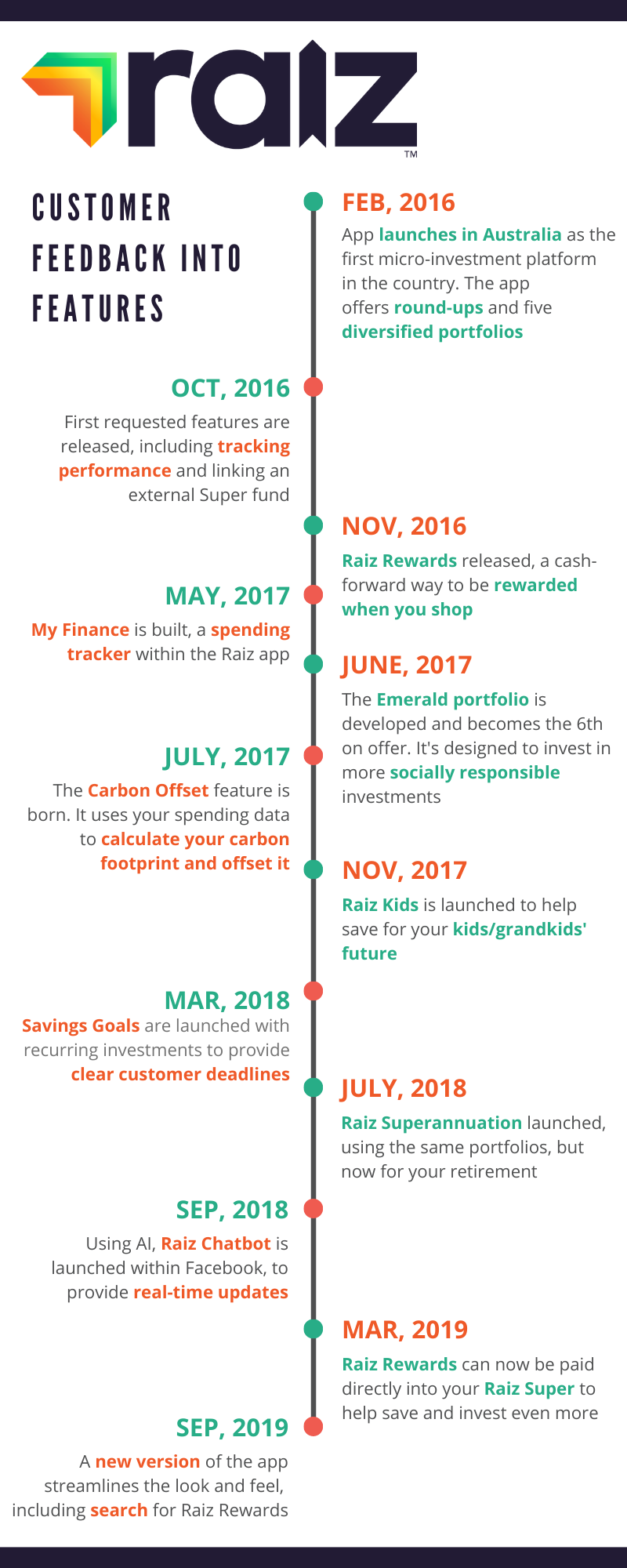 If have any feedback you want to share with us, the best way to get in contact is to send an email to support@raizinvest.com.au.
Don't have the Raiz App?
Download it for free in the App store or the Webapp below:
Important Information
The information on this website is general advice only. This means it does not consider any person's investment objectives, financial situation or investment needs. If you are an investor, you should consult your licensed adviser before acting on any information contained in this article to fully understand the benefits and risk associated with the Raiz product.
The information in this website is confidential. It must not be reproduced, distributed or disclosed to any other person. The information is based on assumptions or market conditions which change without notice. This will impact the accuracy of the information.
Under no circumstances is the information to be used by, or presented to, a person for the purposes of deciding about investing in Raiz.
Past return performance of the Raiz product should not be relied on for deciding to invest in Raiz and is not a good predictor of future performance.