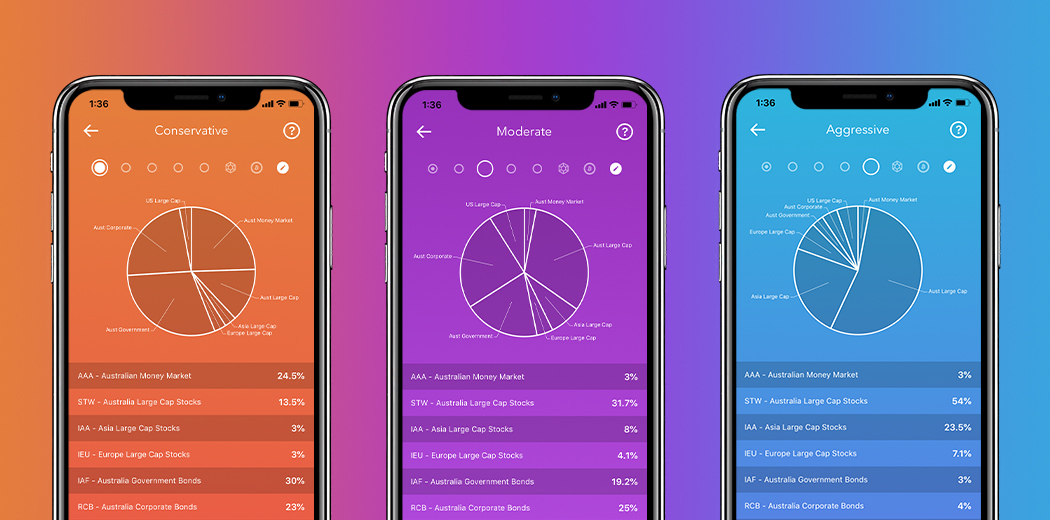 Each Raiz member has their own unique financial personality and preferences – including how and when they invest their money. You might be a round-up specialist, a habitual recurring investor, or deposit one-off investments from time to time when the opportunity is right for you. Think right after pay day for example 😊
This uniqueness of Raiz members extends not only to the amount and frequency of their investments, but also to their risk tolerance.
Some users prefer to take more risk when they are young, or to be invested in assets that have relatively faster moving prices, like Bitcoin. This type of Raiz user will likely have a higher risk-appetite than a Raiz member who is aiming to achieve a lower return on their investment and avoid big swings in the value of their portfolio.
We think it is important that our Raiz community understands the different choices that they can make, and a visual risk indicator is a great way to help people make the decision that is right for their circumstances.
Our risk scale shows where your portfolio sits on the risk spectrum
Our Custom Portfolio comes with an inbuilt risk scale feature, giving you an illustration of how risky your portfolio is. This means that no matter how you choose to build your portfolio, you can see the risk level associated with your choice.
Although only available for Custom Portfolios, we thought it might be helpful to show you what the risk scale would look like for each of the seven standard Raiz portfolios.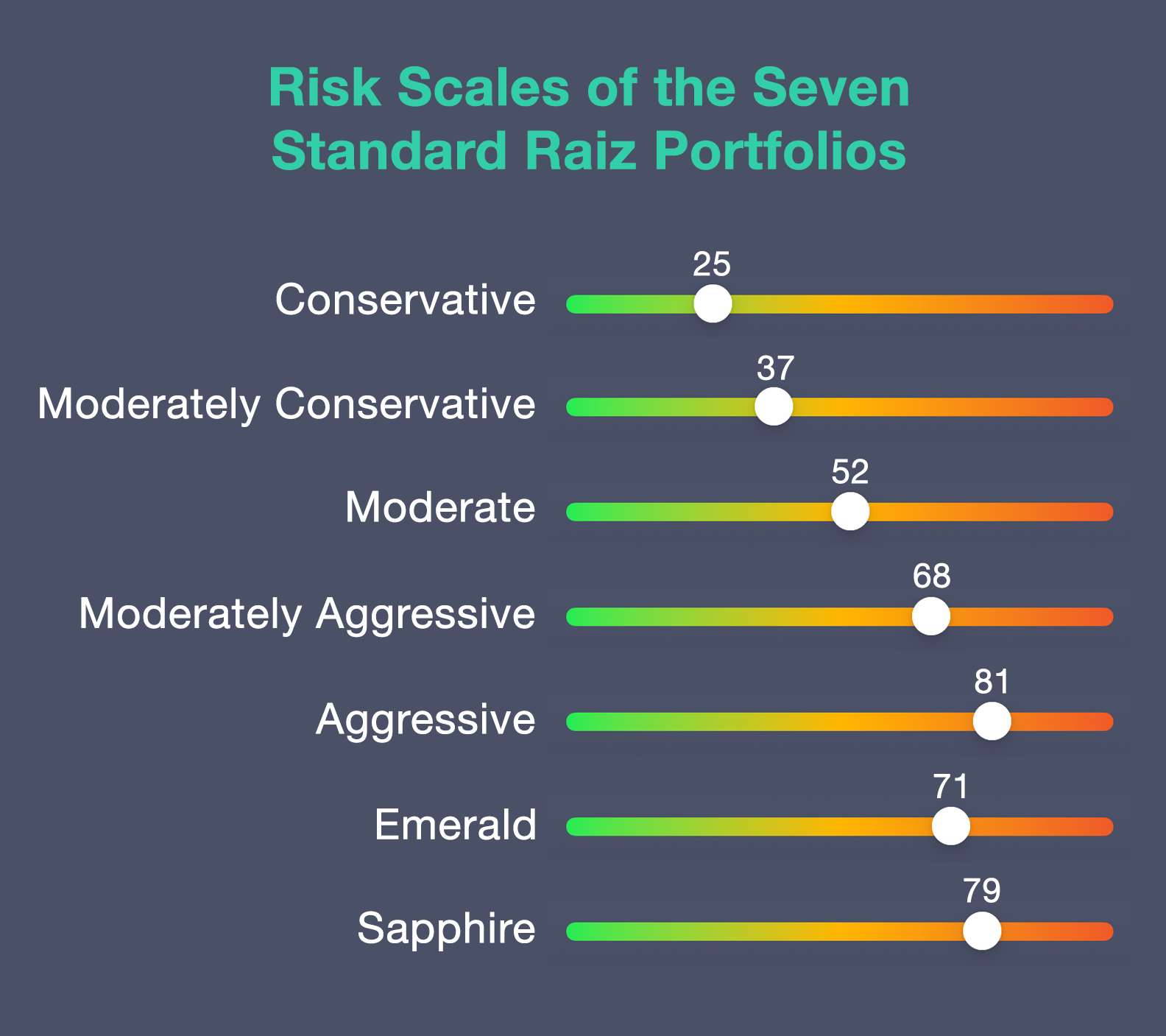 If you're unsure about how to interpret the risk level of a Custom Portfolio you build, using the standard portfolio risk levels as a baseline may be a helpful starting point.
It is important to note that these risk level comparisons have been calculated using historical price movements, and that these may not indicate future performances. Please read the PDS to find out more about the ETFs and the investment and other risks. For more information on fees, click here.
---
Don't have the Raiz App?
Download it for free in the App store or the Webapp below:
Important Information
The views of these experts are not necessarily the views of Raiz. Please consider your own financial goals and circumstances when making an investment.
The information on this website is general advice only. This means it does not take into account any person's particular investment objectives, financial situation or investment needs. If you are an investor, you should consult your licensed adviser before acting on any information contained in this article to fully understand the benefits and risk associated with the product.
A Product Disclosure Statement for Raiz Invest and/or Raiz Invest Super are available on the Raiz Invest website and App. A person must read and consider the Product Disclosure Statement in deciding whether, or not, to acquire and continue to hold interests in the product. The risks of investing in this product are fully set out in the Product Disclosure Statement and include the risks that would ordinarily apply to investing.
The information may be based on assumptions or market conditions which change without notice. This could impact the accuracy of the information.
Under no circumstances is the information to be used by, or presented to, a person for the purposes of deciding about investing in Raiz Invest or Raiz Invest Super.
Past return performance of the Raiz products should not be relied on for making a decision to invest in a Raiz product and is not a good predictor of future performance.