Recently we've had some requests from the community to release a breakdown of the selection of our portfolios. Today we're happy to share that with you!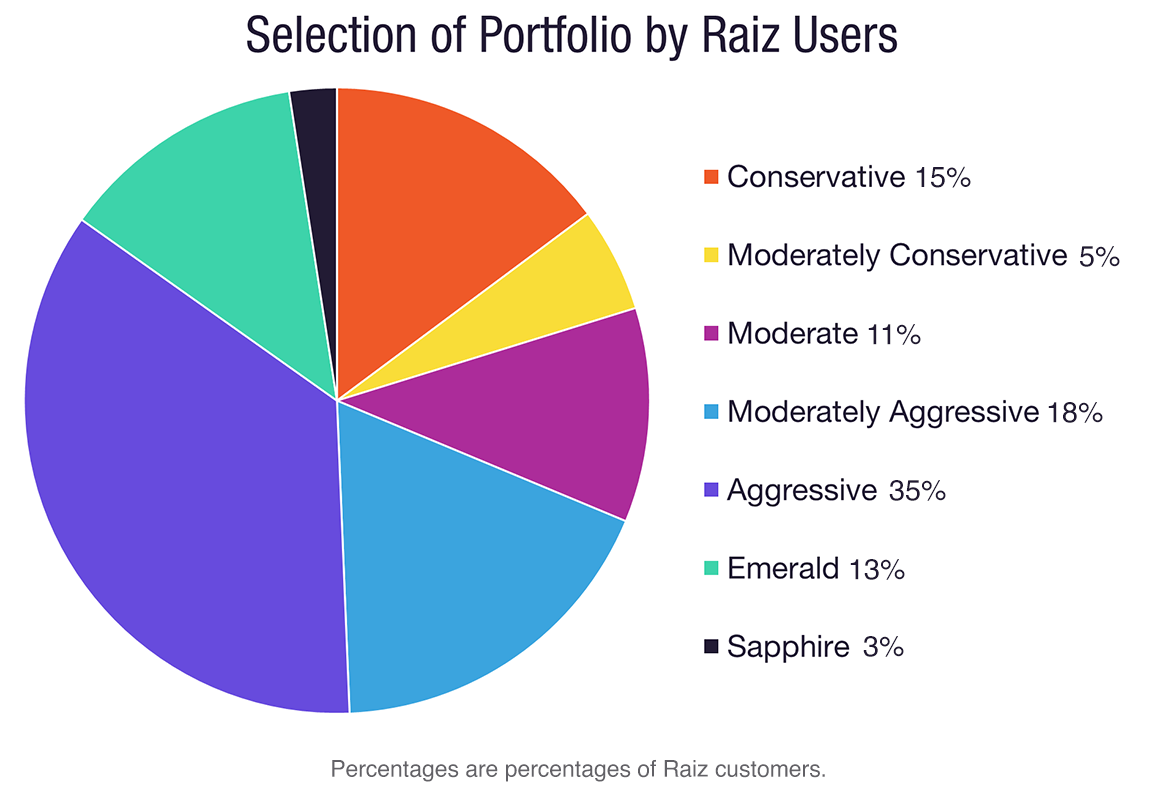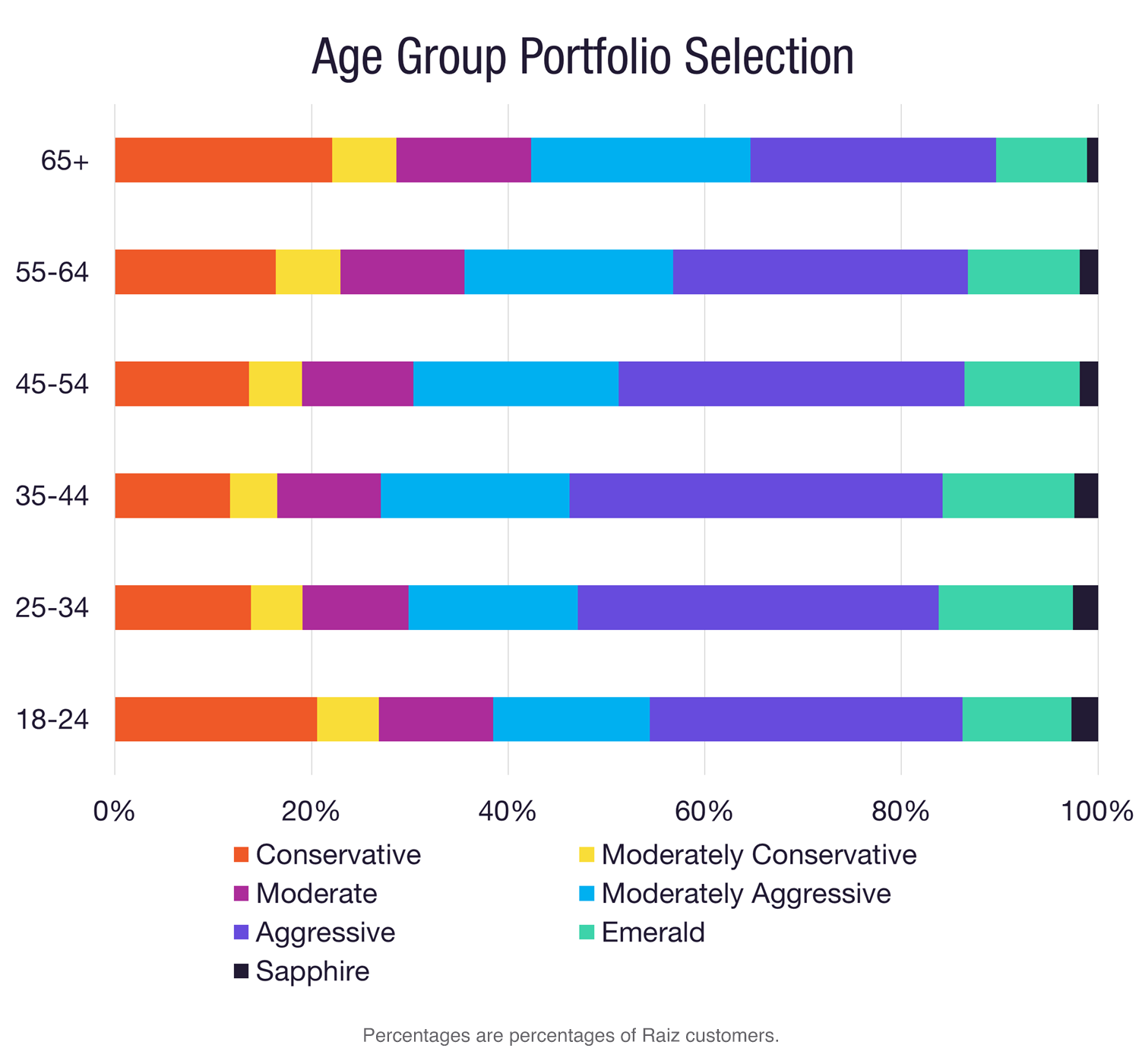 Whilst this data is interesting to mull over, it shouldn't be your primary consideration in deciding which Raiz portfolio is the most suitable for you.
The Raiz portfolios are structured to align with different specific risk profiles, which range from conservative to aggressive. When investors have a longer investment timeframe, they are generally comfortable with taking on more risk, as the market will have many years to recover in the event of a pullback. That's why you will often hear the phrasing that in the long term, the market tends to go up. A more aggressive option may be more suitable for a long-term investor.
On the other hand, a short timeframe in the market could easily see a downturn. In the event you need to sell your investment during a market downturn, you might be forced to accept lower (or negative) returns. Therefore, when choosing your portfolio with a short-term goal in mind – it may generally be best to invest in a conservative option to reduce the likelihood of the investment decreasing in value in the short term.
Whilst we've tried to make investing across different risk classes as simple and clear as possible, everyone's personal tolerance for risk and circumstances are different, so you must read and understand the Raiz Invest PDS and seek professional financial advice where appropriate.
---
Important Information
The information on this website is general advice only. This means it does not take into account any person's particular investment objectives, financial situation or investment needs. If you are an investor, you should consult your licensed adviser before acting on any information contained in this article to fully understand the benefits and risk associated with the Raiz product.
The information in this website is confidential. It must not be reproduced, distributed or disclosed to any other person. The information is based on assumptions or market conditions which change without notice. This will impact the accuracy of the information.
Under no circumstances is the information to be used by, or presented to, a person for the purposes of deciding about investing in Raiz.  
Past return performance of the Raiz product should not be relied on for making a decision to invest in Raiz and is not a good predictor of future performance.