Raiz Rewards is our cashback or rather "cash-forward" loyalty program, accessed on the Raiz mobile app or website. We've transformed loyalty by giving you the opportunity to earn cashback with some of your favourite brands.
You shop online as normal and the retailer you shop at automatically invest a Raiz cash reward back into your Raiz account just because you made a purchase.
From June 2019 – September 2019, we invested over $193,000 back into our customer's Raiz Invest and Raiz Super accounts.
Since inception, we have invested over $1,000,000 back into our customers Raiz Invest and Raiz Super accounts, with the average Raiz Reward per transaction being $5 invested.
For more information on Raiz fees, click here.
Better than loyalty points!
Racking up points which you can redeem later have been the traditional model for rewards programs. With Raiz Rewards, just by clicking through our links, you can earn a cash reward on eligible purchases.
We've partnered with over 200 retailers to fund either a percentage or a fixed dollar cashback which appears into your Raiz Account. Raiz Rewards sets a new standard for rewards programs by helping you invest in your future through your purchasing behaviour.
This feature helps customers who shop online to increase their savings, meet their financial goals, and improve financial confidence. In addition to the cashback, we also work with brands individually to provide special promotions for our Raiz customer base. Watch out for our in-App messages.
How does Raiz Rewards work?
With the click of a button (or tap of a finger), you could be on your way to receiving cashback after making a purchase with one of our partners.
Simply go to the Raiz Rewards section in the Raiz Invest app. Find the brand you'd like to purchase from and click the 'Shop Here' button. You'll then be redirected to the partner's site where you must make your purchase immediately without clicking any other external links.
Where do Raiz Rewards appear?
The Raiz Reward will typically appear back into your Raiz account within 30 days from the date of purchase. You can view the total amount of Raiz Rewards invested by clicking the History tab in the app. You can see the history of Raiz Rewards invested from specific partners in the partner's page under the Raiz Rewards tab.
Please refer to individual partner terms and conditions before purchasing to understand eligibility requirements and when to expect a Raiz Reward deposited into your account.
Where does the reward come from?
Brands pay us either a percentage or a fixed dollar amount per sale which we use to cashback to you as a Raiz Reward. Essentially, we use the money to buy shares on your behalf which are invested back into your portfolio.
What brands do we partner with?
We partner with many local and international brands across a variety of categories in our Raiz Rewards section. We currently have partners in fashion, food, travel, tech and more.
We're also constantly on-boarding new partners so be sure to check the app and any communications about new partners. This means more opportunities for more rewards into your Raiz account.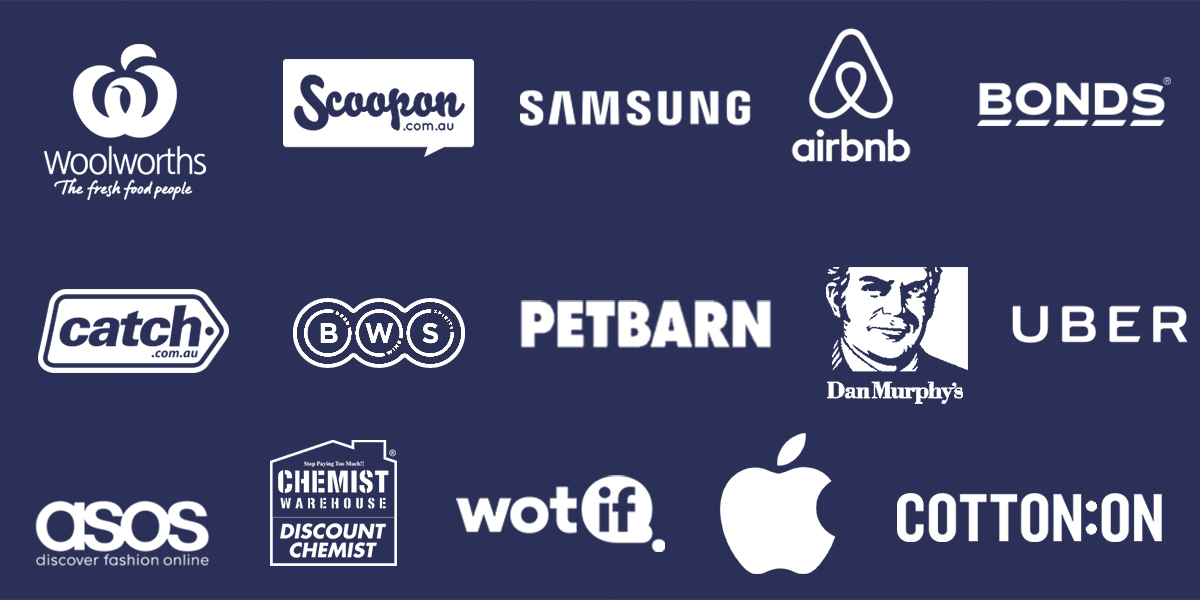 Start earning cashback through Raiz Rewards now in the Raiz mobile app or web app:

Articles in the Media:
---
Don't have the Raiz App?
Download it for free in the App store or the Webapp below:

Important Information
The information on this website is general advice only. This means it does not take into account any person's particular investment objectives, financial situation or investment needs. If you are an investor, you should consult your licensed adviser before acting on any information contained in this article to fully understand the benefits and risk associated with the product.
A Product Disclosure Statement for Raiz Invest and/or Raiz Invest Super are available on the Raiz Invest website and App. A person must read and consider the Product Disclosure Statement in deciding whether, or not, to acquire and continue to hold interests in the product. The risks of investing in this product are fully set out in the Product Disclosure Statement and include the risks that would ordinarily apply to investing.
The information may be based on assumptions or market conditions which change without notice. This could impact the accuracy of the information.
Under no circumstances is the information to be used by, or presented to, a person for the purposes of deciding about investing in Raiz Invest or Raiz Invest Super.
Past return performance of the Raiz products should not be relied on for making a decision to invest in a Raiz product and is not a good predictor of future performance.