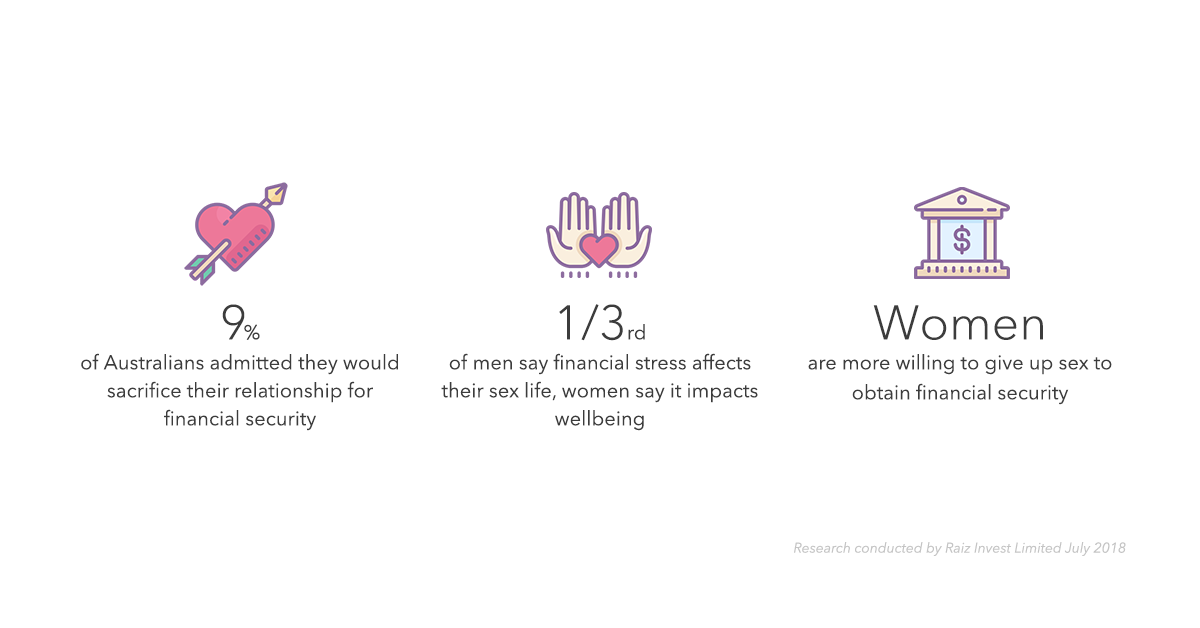 New research on money issues by Raiz Invest Limited, the mobile-first micro investing platform, improving financial confidence for over 160,000 Australians, has found that financial stress is having a negative impact on the sex lives and wellbeing of millennial Australians. The research found that men are more likely to believe that financial stress has a negative effect on their sex life than women, whereas women feel the impacts on their wellbeing. Almost one in 10 (nine per cent) admitted they would sacrifice their relationship for financial confidence. Previous research conducted by Raiz found that money issues are a significant cause of stress in young people.
The survey identified the differences in financial stress on men vs. women. It also looked at confidence levels of 1,000 respondents when it came to money issues, debunking many of the myths around financial security along the way.
Women more financially stressed than men
 The findings revealed that 42 per cent of women often / always felt financially stressed, compared to just 28 per cent of men. Women felt this stress impacting their wellbeing, stating the regular side effects of financial pressures included sleepless nights (65 per cent), depression (64 per cent), and illness (45 per cent).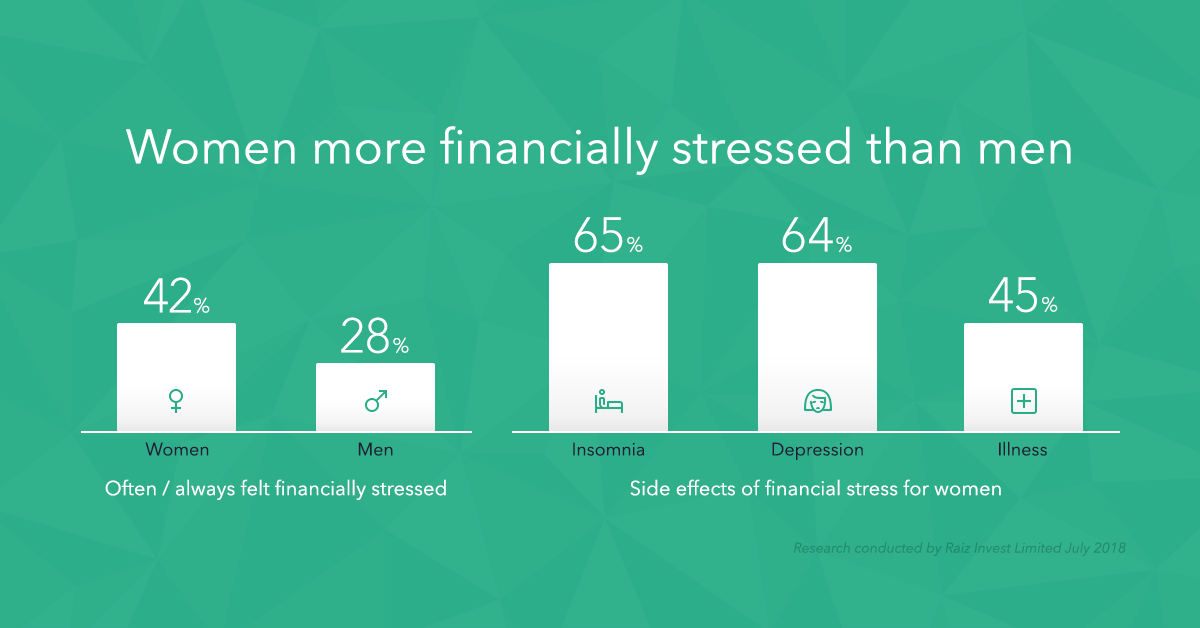 Raiz Invest managing director, George Lucas, said: "We hope taking active steps to managing personal finances, like using the Raiz app should be empowering. As financial confidence increases, we hope to see the negative wellbeing impacts diminish. This year, we've already seen women account for 41 per cent of new Raiz investors. We hope to see this number increase year on year to contribute to lower levels of financial stress currently evident amongst young women."
Male sex life impacted by financial stress 
Despite women being more financially stressed, men are more likely to believe that financial stress has a negative effect on their sex life, with a third of male respondents telling us this has an impact.
There were also clear differences in attitudes toward financial stresses and sexual sacrifices – with women (three out of ten) much more likely to give up regular sex than men (28 per cent vs. 16 per cent) to achieve financial security.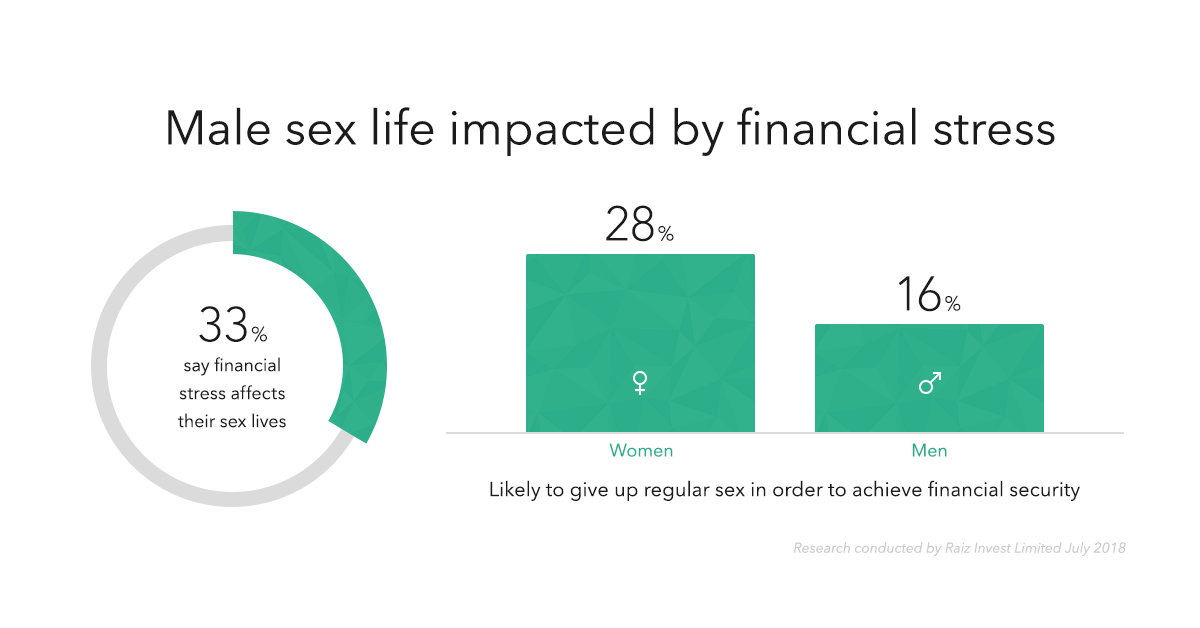 "Not surprisingly, financial stress has a differing burden on men and women in their everyday lives. There is still education that needs to be done when it comes to managing expenses, savings and investments, with platforms like Raiz empowering customers to increase financial confidence and hopefully reduce financial stresses. Raiz understands that personal finances can be difficult to manage and plan, which is why our platform aims to automate the process to work in the background of life to improve savings/investing and manage expenses and hopefully improving other parts of their life that don't really need to be sacrificed" Lucas said.
Millennials more confident about their financial future
Despite the finding on stresses related to money issues the research found that 42 per cent of respondents are confident with their current financial status.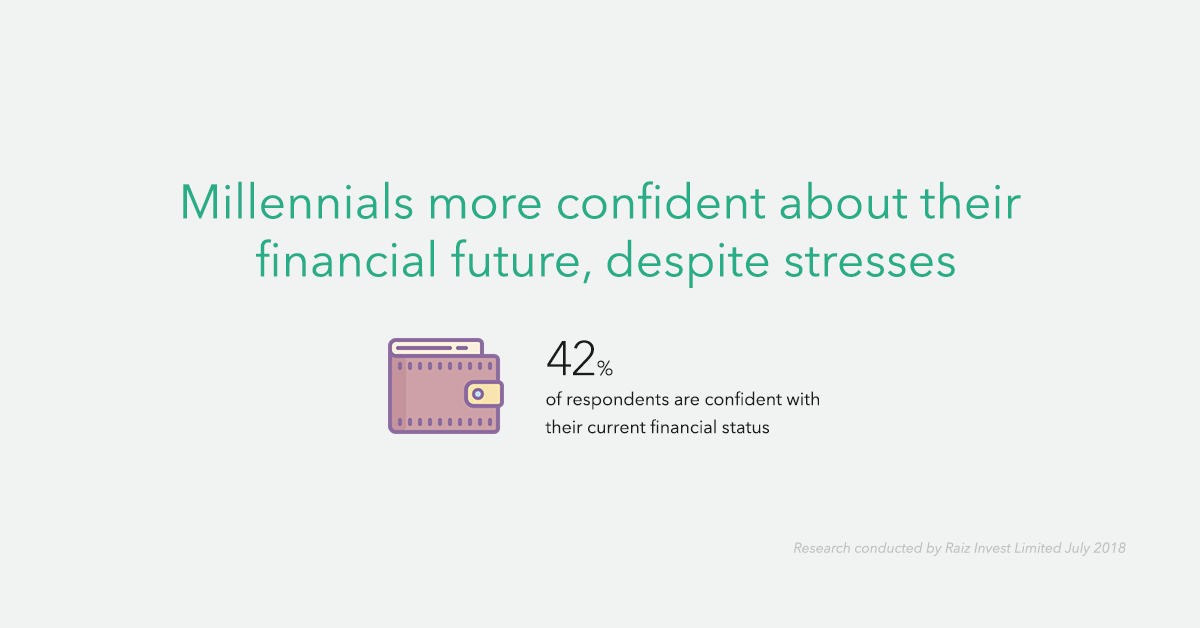 Lucas added: "The preconception that millennials think they will never own a house needs to start changing. We are seeing a significant trend of millennials making smart finance decisions by investing and building wealth for their futures, particularly with the research revealing that young people are feeling more confident about achieving their financial goals in future."
See more on our blog: 'Is the Great Australian Dream still a reality?'
To learn more about Raiz Invest and Raiz Invest Super visit www.raizinvest.com.au.
Media Coverage:
---
Don't have the Raiz App?
Download it for free in the App store or the Webapp below:

Important Information
The information on this website is general advice only. This means it does not take into account any person's particular investment objectives, financial situation or investment needs. If you are an investor, you should consult your licensed adviser before acting on any information contained in this article to fully understand the benefits and risk associated with the product.
A Product Disclosure Statement for Raiz Invest and/or Raiz Invest Super are available on the Raiz Invest website and App. A person must read and consider the Product Disclosure Statement in deciding whether, or not, to acquire and continue to hold interests in the product. The risks of investing in this product are fully set out in the Product Disclosure Statement and include the risks that would ordinarily apply to investing.
The information may be based on assumptions or market conditions which change without notice. This could impact the accuracy of the information.
Under no circumstances is the information to be used by, or presented to, a person for the purposes of deciding about investing in Raiz Invest or Raiz Invest Super.
Past return performance of the Raiz products should not be relied on for making a decision to invest in a Raiz product and is not a good predictor of future performance.