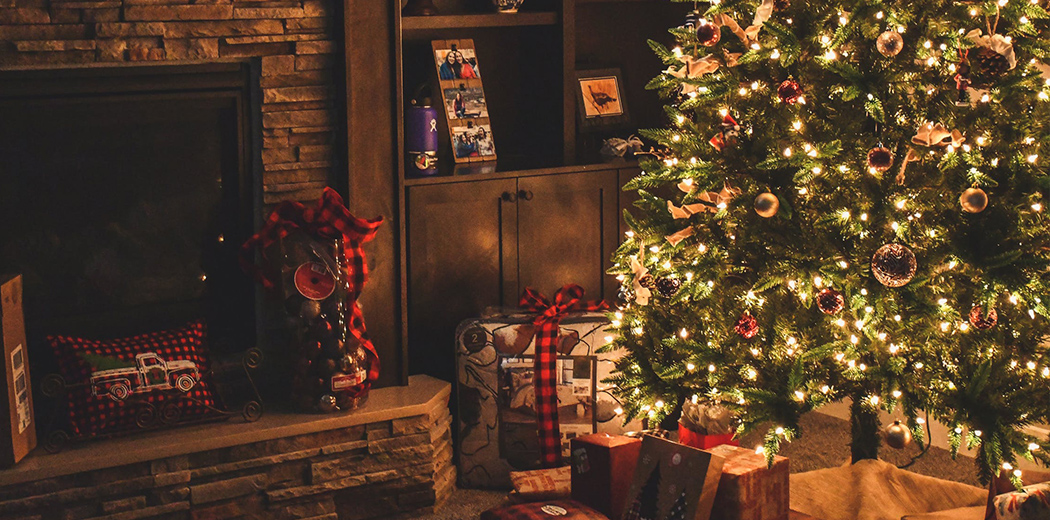 We all know that Christmas can be an expensive time of year and so it definitely makes sense to look for ways to stretch your money as far as it can during the festive season.
With this in mind as 2020 draws to a close, here are some innovative ways to ensure this holiday season doesn't bust your budget.
Pick up a Christmas side hustle
With retail opening many places are looking for Christmas casuals. But there are other gigs you can do around this time, like offering your skills on AirTasker, selling things you don't want on GumTree, or offering to walk your neighbour's dog or babysit your friends children for some easy pocket money.
While a Chrissie side hustle isn't exactly cutting costs, it can be a good way to cushion yourself from the extra spending that inevitably comes with the gift giving season.
Crowdfund your Christmas dinner party
Getting to together with mates to toast the year that was? Christmas is undoubtedly a season to celebrate with loved ones and friends; Secret Santa, catch-ups, and dinners. It can certainly all add up and end up hitting you in the hip pocket.
You don't want to start January 2021 with an overwhelming credit card debt because you were a bit too generous the month before. If this is case, you could consider asking friends to chip in at the Christmas party. Organise a potluck dinner, where everyone brings a dish or bottle of bubbly, or ask each guest to chip in some money, like $10 per person.
Your end of year parties don't have to be a burden! If you're doing a Secret Santa, ensuring it has a set budget can help you plan ahead of time so that you aren't overspending on events or gifts.
Spend on shared experiences
Another way to slash costs over Christmas is swap your gifts for shared experiences, where everyone gets to be included in events like a family camping trip or day out at the beach.
At the end of the day, Christmas is all about spending time with friends and loved ones and this approach can be a great way to save money on gifts for extended family and friends. Rather than exchange gifts, think about catching up, and with travel being limited this year, think about what fun activities or places are within reach.
Have you set your Christmas budget?
Budgeting is always a good idea, but at Christmas it's especially important. Your budget should include a line up for all the catch ups and parties you have organised for the month, then include an approximate value for how much each may cost. If you are hosting a party, consider how much everything will cost as well as a budget for gifts.
You want the festive season to be as fun and stress free as possible!  Your budget will give you a clear idea of how much you have available to spend and the most important part is to stick to it. Costs at Christmas can blow out, taking the gloss off the great day. By spending a little time on a budget, you will save a whole lot of stress heading into the New Year.
Shop ahead of time
Another good idea is to get organised for Christmas early. This can involve keeping an eye out for discounts at grocers and in retail. Everything from food to haircuts to petrol inflates during the holiday season. So, keep an eye out for deals and shop wisely. When buying groceries for your Christmas party, head to places where you can purchase goods in bulk for better prices than Coles or Woolies. Also consider what big purchases, like electronics, can wait for the end of December when Boxing Day sales start.
Also, remember, last minute shopping can lead to expensive shipping fees and mark-ups, not to mention the possibility that your item may not arrive on time at all. Now is the time to be prepared and start savvy shopping.
Dig out bargains online
Speaking of bargains, don't forget to keep an eye out for online sales. You never know what discounts you'll track down on sites like Ebay, OzBargain and Amazon if you spend a bit of time hunting around- you can definitely find some meaningful gifts. But if buying experiences is more on your mind, try websites like Scoopon and Red Balloon
Get creative with presents under $10
If you're willing to get creative, there are ways to get great gifts on the cheap. For instance, you could consider buying a few different items in bulk and making gift packs for several friends at the same time. This particularly works if you want to give the gift of yummy Christmas sweets. Buy bonbons and rum balls in bulk then wrap in Christmas boxes from Hot Dollar. (Or try bake yourself if you can!)
This approach can be the perfect Secret Santa gift at work.
Keep track of Xmas debt
If you're strapped for cash, you might be tempted to use your credit card over Christmas. Although convenient, make sure you're aware of your repayment obligations so you don't find yourself still paying off huge amounts in interest well into next year. In short, stay focused, organised and aware.
Get smart on social
There are also great discounts available through social media if you follow your favourite brands on platforms like Facebook and Instagram. These brands often also have newsletters, special discounts for members and deal apps that you can use to find bargain Christmas gifts. Also consider the sites that offer discounts when you sign up – most will offer discount codes or vouchers.
Take Advantage of Raiz Rewards
Take advantage of over 250 online retailers through Raiz Rewards. Why not get a gift back from our partners from your gift shopping? Shop through Raiz Rewards and get a cash reward invested back into your Raiz account. This is on top of any sales and deals leading up to Christmas, so browsing these sites to find the best price can save you a decent sum of money. Please also check the T&Cs within the app.
Most sites will offer free shipping once you meet a certain expenditure threshold, e.g. free shipping for purchases over $70. So, if you can coordinate your shopping to meet this threshold, you'll save a nice little sum of money, rather than paying shipping for every individual present. Say, for example, shipping is $10, and you purchase five gifts from the same site, but separately, that's $50 you could have saved by buying at the same time and meeting the free shipping threshold.
Staying on the topic of shipping, getting organised with your shopping is also important. If you order something three days before Christmas, you run that risk that it won't arrive in time for Christmas eve/day. Alternatively, you might have to cough up a few extra dollars for express shipping.
---
Don't have the Raiz App?
Download it for free in the App store or the Webapp below:
Important Information
The information on this website is general advice only. This means it does not take into account any person's particular investment objectives, financial situation or investment needs. If you are an investor, you should consult your licensed adviser before acting on any information contained in this article to fully understand the benefits and risk associated with the product.
A Product Disclosure Statement for Raiz Invest and/or Raiz Invest Super are available on the Raiz Invest website and App. A person must read and consider the Product Disclosure Statement in deciding whether, or not, to acquire and continue to hold interests in the product. The risks of investing in this product are fully set out in the Product Disclosure Statement and include the risks that would ordinarily apply to investing.
The information may be based on assumptions or market conditions which change without notice. This could impact the accuracy of the information.
Under no circumstances is the information to be used by, or presented to, a person for the purposes of deciding about investing in Raiz Invest or Raiz Invest Super.
Past return performance of the Raiz products should not be relied on for making a decision to invest in a Raiz product and is not a good predictor of future performance.