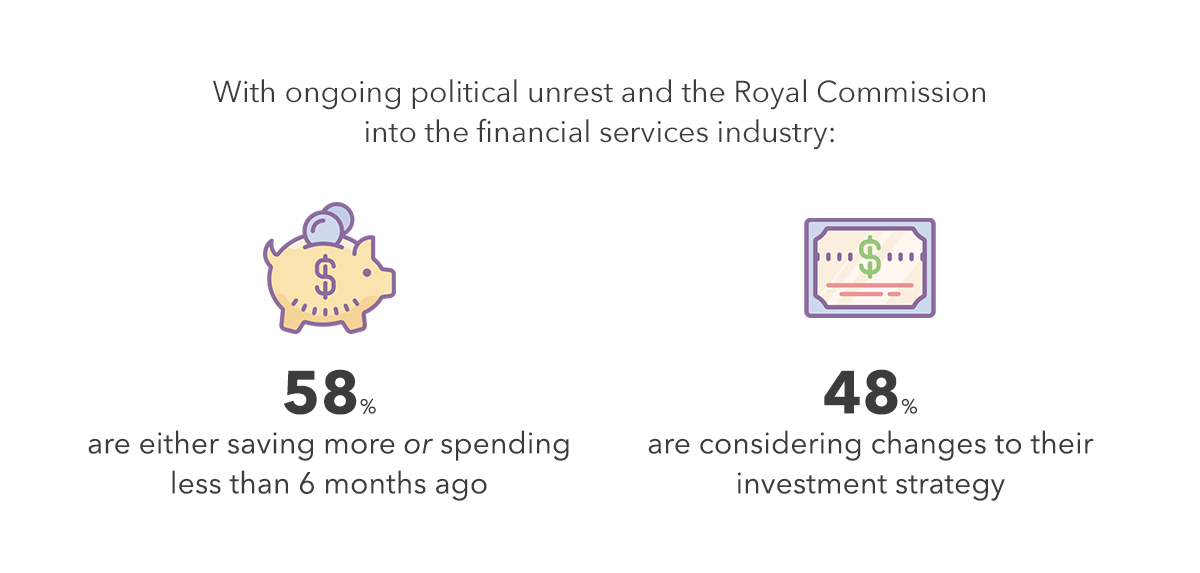 Sydney, Australia – 3 October 2018 – New research by Raiz Invest Limited, the mobile-first micro-investing platform, shows the recent political climate has made millennials more financially risk averse, with almost half (44 per cent) spending less than six months ago. An even greater proportion (48 per cent) considering changes to their investment strategy.
More than 1,000 young Australians were asked about changes in spending and savings habits, as well as trust in major institutions around personal finances – including superannuation, savings and investment funds – to uncover the impact of these major events on their behaviour.
Australians are feeling disillusioned – Raiz Study
No surprise that nearly one in three (29 per cent) mistrust their financial institutions with their superannuation, with a third (34 per cent) remaining neutral. A quarter of respondents no longer trusted financial institutions with their investment funds.
Recent research from the Museum of Australian Democracy and University of Canberra reinforces the growing pattern of disillusionment and cynicism with Australian politics. Only 31 per cent expressed trust in the Federal Government.
"Repeated leadership spills, continued investigation into the big banks, insurance and super regulation have all truly unsettled Australians, causing them to call into question, where they invest and deposit their savings and assets," Raiz Invest Managing Director, George Lucas, says. "It is not a good outcome for the entire financial services industry including Raiz with all institutions and FinTechs being tainted by the revelations in the Royal Commission".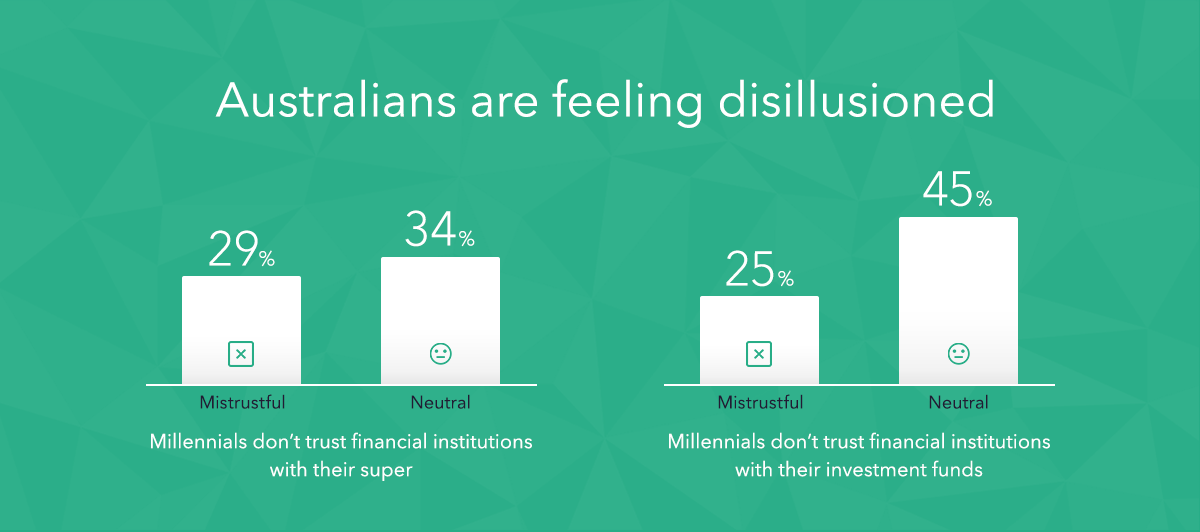 Millennials more risk averse
The research found more than half (51 per cent) of millennials consider themselves risk averse when it comes to investing. One in ten described themselves as extremely risk-averse investors. Since the Royal Commission into financial services, the majority still are not ready to consolidate superannuation into one fund, with over one in five (22 per cent) stating that they believe it's better to spread the risk across a few funds and 34 per cent admitting to being ill informed on such matters.
"The high number of risk-averse millennials correlates with the idea of disillusionment in financial institutions.  It is not surprising that they still are reluctant to consolidate their superannuation into one financial institution but would rather spread the risk. Going forward the average Australian will find it more difficult and expensive to get financial advice, making it more important than ever that the FinTech industry continues to grow to fill the gap and provide advice in new innovative ways," Lucas says.
"We're seeing the games in Canberra having a real affect, with 58 per cent of millennials either saving more or spending less as confidence in politics shrinks," Lucas says. "We are also seeing real impacts from the Royal Commission, with outcomes that may not benefit the average Australian, like more expensive financial advice or making it harder to obtain a home loan. Millennials need to continue the trend of saving and investing and improving their financial literacy early to meet the changing landscape of financial services in Australia."
Raiz encourages millennials and all Australians to invest for the future, putting complete control in the palm of their hand. Through Raiz Invest and Raiz Invest Super, we will continue to help Australian's become more financially literate and improve their financial confidence.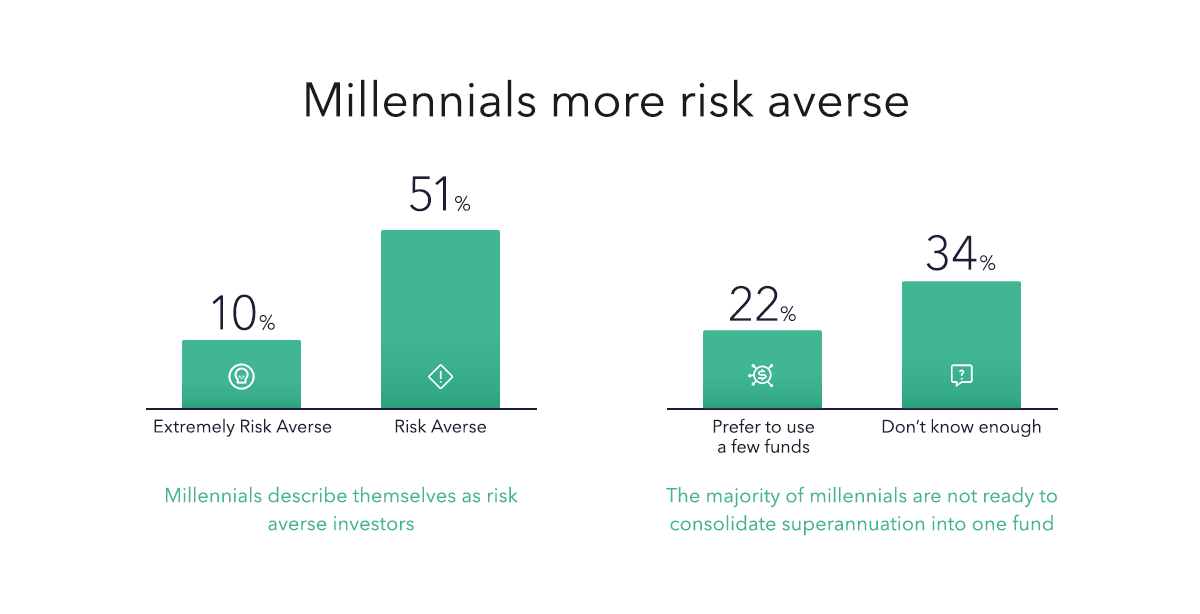 Important Information
The information on this website is general advice only.  This means it does not consider any person's investment objectives, financial situation or investment needs. If you are an investor, you should consult your licensed adviser before acting on any information contained in this article to fully understand the benefits and risk associated with the Raiz product.
The information in this website is confidential. It must not be reproduced, distributed or disclosed to any other person. The information is based on assumptions or market conditions which change without notice. This will impact the accuracy of the information.
Under no circumstances is the information to be used by, or presented to, a person for the purposes of deciding about investing in Raiz.  
Past return performance of the Raiz product should not be relied on for deciding to invest in Raiz and is not a good predictor of future performance.