Market update from George Lucas, CEO Raiz Invest.
Weak Chinese data for November
The week began on a positive note. In particular, US–China trade tensions eased with China allowing US Soya Beans in again and reducing the tariff on US cars to 15 percent even though Huawei's CFO, Meng Wanzhou, was facing extradition to the US.
But then China reported its activity and spending data, which confirmed a dismal November. Growth in investment, industrial value-added and retail sales all slowed last month, with the latter now at a 15-year low. This adds to the evidence that China's economy is under significant pressure, not from the trade war, but primarily for domestic reasons.
On top of that, Chinese lending data showed the People's Bank of China's preferred measure of credit growth at its lowest since 2005, indicating that the central bank's efforts to turnaround the Chinese economy with looser monetary conditions are not working yet.
Ugly Purchaser Management Index fans euro-zone growth fears
In Europe, there was also the release of weaker-than-expected data. The closely-watched flash Purchaser Management Index (PMI) slumped to 51.3, its weakest since November 2014 (but still signalling growth), and the market began to concern itself that global growth is now slowing.
The gloomy PMI was largely driven by a sharp drop in France's data, perhaps suggesting that the yellow vests protests had a serious economic effect. However, even if France's index rebounds with the protests now over, the euro-zone economy has clearly shifted down a gear and looks set for more moderate growth next year.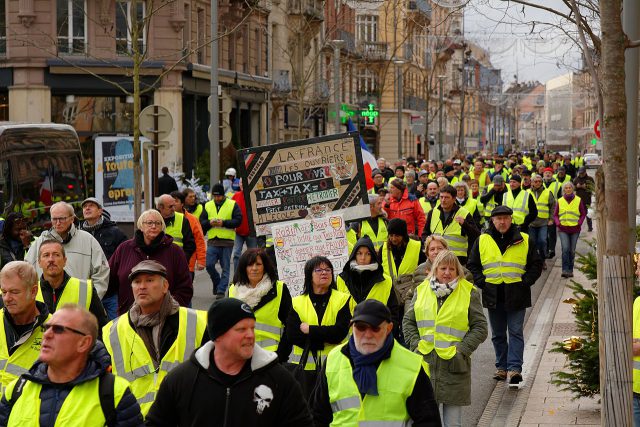 Blowout month for US retail sales
Across in the US, where all the uncertainty began, the news was more upbeat on the economy. The highlight was a 0.9 per cent surge in underlying retail sales for November, suggesting that real consumption growth has remained strong in Q4.
There was also a solid gain in monthly industrial production, which rose 0.6 per cent due to better utilities and mining output. However, manufacturing output was flat in November.
Meanwhile, Johnson and Johnson shares plunged more than 10 per cent after reports the company knew for years that its baby powder contained asbestos, including in Australia. The US pharmaceutical and cosmetics giant strenuously rejected the claims.
Read our previous blog, 6 Ways to Save More For Christmas 
Don't have the Raiz App?
Download it for free in the App store or the Webapp below:
Important Note: The information on this website is provided for the use of licensed financial advisers only. The information is general advice and does not take into account any person's particular investment objectives, financial situation or investment needs. If you are an investor, you should consult your licensed adviser before acting on any information contained in this website.
Investors only: The information in this Document is confidential it must not be reproduced, distributed or disclosed to any other person unless it is part of their statement of advice. The information may be based on assumptions or market conditions and may change without notice. This may impact the accuracy of the information. In no circumstances is the information in this Document to be used by, or presented to, a person for the purposes of making a decision about a financial product or class of products.
General advice warning: The information contained in this Document is general information only. It has been prepared without taking account any potential investors' financial situation, objectives or needs and the appropriateness of this information needs to be considered in that context. No responsibility or liability is accepted by Instreet or any third party who has contributed to this Document for any of the information contained herein or for any action taken by you or any of your officers, employees, agents or associates.