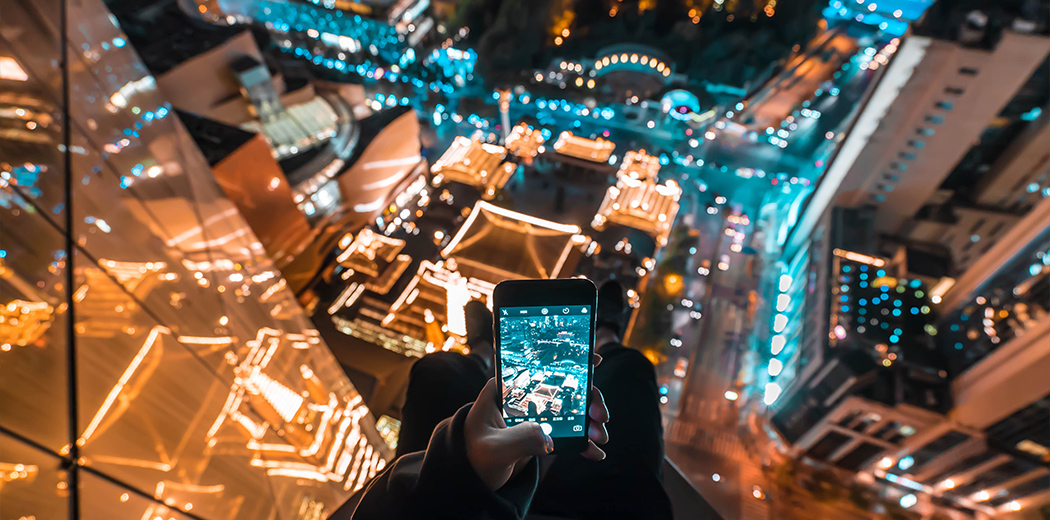 Whether you're thinking of purchasing Single Item Insurance with Raiz Insure, or have already taken out a policy, it's important to understand what you're covered for and the process for making a claim.
What am I covered for?
Raiz Insure provides cover for your listed item only in relation to loss or damage caused by certain listed events that happens inside your Home (the location shown on your Certificate of Insurance). These events include:
Storm – being violent wind, cyclone, tornado, thunderstorm, hail, rain, snow or dust.
Flood – being the covering of normally dry land by water that has escaped or has been released from the confines of a lake, river, creek, another natural watercourse, reservoir, canal or dam.
Fire – Loss or damage is not covered if a fire is started with the intention to cause damage by:

You or someone who lives in your Home; or
Someone who has entered your Home with your consent or the consent of someone living there.

Theft or attempted theft – is covered provided that:

The theft or attempted theft is reported to the police.
The burglar gains entry to the building by causing physical damage to the point of entry.
If the property has location tracking capabilities (e.g. Find My iPhone), those capabilities must be activated at the time of theft or attempted theft.
You will not be covered for any loss or damage to your item arising directly from storm, fire or flood for the first 72 hours after taking out your policy. This rule does not apply if you have just bought the item and the insurance is effective from the purchase date, or your policy is replacing another policy covering the item and there has been no break in cover.
Theft cover anywhere in Australia
If you choose the optional cover 'Theft cover anywhere in Australia' when taking out your policy, you will be protected from theft or attempted theft anywhere in Australia. Cover is provided given that:
The theft occurs while the item of Nominated Property is in your sight and is in close proximity to you; or
occurs while the item of Nominated Property is in a securely locked building or vehicle, and provided that:

the theft or attempted theft is reported to the police; and
if the item of Nominated Property has location tracking capabilities, these are activated at the time of the theft or attempted theft.
Accidental damage anywhere in Australia
If you choose the optional cover 'Accidental Damage' when taking out your policy, you will be protected from accidental damage anywhere in Australia.
Accidental damage is defined as loss of or damage caused by an unintentional act or unforeseen and uncontrollable incident.
How do I make a claim with Raiz Insure?
You can lodge a claim online by logging into your Raiz Insure account.
If you make a claim, you will have to pay any excess that applies to the item. The amount of the excess will be made known to you when you apply for your policy and will also be shown on your Certificate.
Before any claim is payed, Raiz Insure will deduct
any Premiums that are due but haven't been paid, and
all upcoming Premium instalments between the date of the claim and the end of your Period of Insurance if the nominated item is a total loss. This is because after a claim is agreed to be covered, the cover for your item will end, and you'll need to take out a new policy for the replacement item if you wish to continue coverage.
What do I need to provide to make a claim?
Receipts of ownership and/or photographic evidence of ownership. You will need to lodge a police report if you are claiming for theft.  You may need to send your item by post to one of the panel of repairers.
If my item is damaged, where can I get it repaired?
Raiz Insure has a panel of repairers which you will need to send the item to by post who will aim send back your item within 14 days.
How are claims paid?
If your valid claim is accepted, your item will typically be repaired or replaced within 14 days. This 14 day replacement or repair period is unable to be guaranteed due to circumstances outside the insurer's control (such as delays if there is a wait for parts for repair).
The Insurer may choose to provide you with a replacement item or with a voucher to purchase an equivalent item through a supplier, or pay you a cash settlement. If an item requires replacement the typical process would involve either: posting you a brand new item (if able to be posted), arranging for you to pick up the item from a local store (such as JB HiFi), or delivering the item if it is large (TV).
The maximum amount payed for any item is the sum insured for that item as shown on the Certificate of Insurance.
What if I don't have the original receipt?
When signing up to a policy it is best practice to take photos as proof of ownership. You will be asked for the original receipt or invoice first, if you do not have a copy you will be asked to provide evidence to satisfy the proof of ownership. This includes photographic evidence, mobile phone plan, warranty certificate etc. The claims team will then look at these to assess the report.
Do you need to pay for postage when sending an item for repair?
No, this will be covered by Raiz Insure, under the conditions of your policy. Following receipt of your claim details, you'll be sent an email with an Australia Post eParcel consignment note attached for you to take to the Post office.  For small items like phones, iPads and laptops, a box and packaging will be provided. For larger items such as PC's and All In One Computers, you'll be emailed a Star Track (courier) consignment note, however you will be responsible for packing the item yourself. For larger items an onsite inspection will be arranged.
You can find more information about the claims process and the events you are covered for in the Raiz Insure Product Disclosure Statement (PDS).
---
Important Information
The information on this website is general advice only. This means it does not take into account any person's particular investment objectives, financial situation or investment needs. If you are an investor, you should consult your licensed adviser before acting on any information contained in this article to fully understand the benefits and risk associated with the product.
A Product Disclosure Statement for Raiz Invest and/or Raiz Invest Super are available on the Raiz Invest website and App. A person must read and consider the Product Disclosure Statement in deciding whether, or not, to acquire and continue to hold interests in the product. The risks of investing in this product are fully set out in the Product Disclosure Statement and include the risks that would ordinarily apply to investing.
The information may be based on assumptions or market conditions which change without notice. This could impact the accuracy of the information.
Under no circumstances is the information to be used by, or presented to, a person for the purposes of deciding about investing in Raiz Invest or Raiz Invest Super.
Past return performance of the Raiz products should not be relied on for making a decision to invest in a Raiz product and is not a good predictor of future performance.