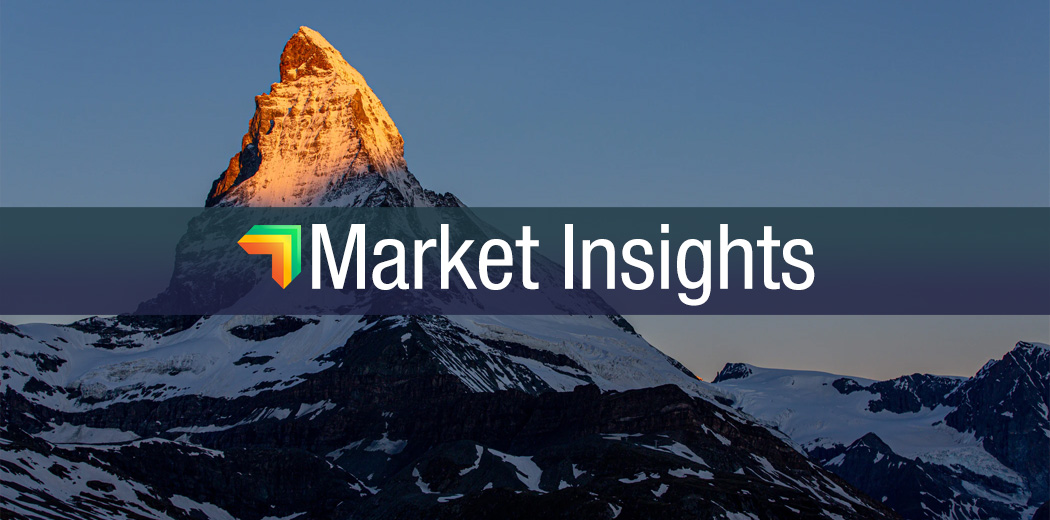 01-06-2021
George Lucas, Raiz Group CEO
Domestically, we've seen the Australia sharemarket perform well this month due to the global rotation in equity markets into energy, financials and material stocks such as copper, iron ore and other industrial metal companies, and out of the tech companies.  On Friday, the ASX 200 reached new record highs boosted in large part by miners, oil stocks and banks.
On the rotation trade, it's not immediately obvious what is now driving it. Commodity prices are now roughly where they were at the end of last month so there has not been a boon for the energy and materials sectors, while US treasury yields are broadly unchanged since the end of April.
It also doesn't appear that a much more positive US economic outlook is the driver given recent economic data out of the US has been rather mixed. So, in short, it looks like profit taking. There are more sellers than buyers currently in the tech stocks as investors switch into other sectors.
In my view, this rotation is likely to continue for at least 12 months as bond yields rise and we experience a strong recovery in the global economy. As this happens, the relative appeal of value stocks will rise at the expense of more growth-driven tech stocks, and we'll see investors take profit on their gains in tech over the last few years and reallocate to other sections in the market.
Bank Indonesia keeps policy rates at record low
In Asia, the Bank Indonesia left its policy rate at 3.50 per cent, where it has been since February, and signalled that it was in no rush to adjust its monetary policy settings again this year. Interest rates are expected to remain low in Indonesia to support the recovery for some time yet.
Since COVID-19 hit the southeast Asian nation, BI has undertaken significant measures to support the economy, cutting interest rates by a total of 150 basis points, relaxing lending rules, and injecting more than $55 billion of liquidity into the nation's financial system.
Elsewhere, there was also news that the US Federal Reserve may soon discuss having a meeting about the possibility of cutting back on quantitative easing. There was also the projection from the Reserve Bank of New Zealand that its cash rate will start to rise in the second half of 2022.
Talk of interest rate hikes will likely strike fear into nations like Australia and Indonesia that don't want their currencies to appreciate. Understandably, there are no indications yet that these two nations are even thinking about considering such meetings.
China PMI expected to rise in May
Looking ahead, this week sees the release in China of the official manufacturing Purchasing Manager's Index (PMI), which is tipped to hit 51.1 in May, according to poll of economists by news agency Reuters. A PMI score above 50 indicates an expansion in factory activity on a monthly basis.
It's likely that the data will suggest that output rose in China further above its pre-virus trend last month thanks to the recent rebound in services and continued strength in industry and construction.
Demand in China is extremely strong right now, just ask beef farmers around the world as China is now registering record imports of beef. There have recently been strikes in Argentina so I assume the US and Canada will benefit from this increased demand.
---
Don't have the Raiz App?
Download it for free in the App store or the Webapp below:

Important Information
If you have read all or any part of our email, website, or communication then you need to know that this is factual information and general advice only. This means it does not consider any person's particular financial objectives, financial situation, or financial needs. If you are an investor, you should consult a licensed adviser before acting on any information to fully understand the benefits and risk associated with the product. This is your call but that is what you should do.
You may be surprised to learn that RAIZ Invest Australia Limited (ABN 26 604 402 815) (Raiz), an authorised representative AFSL 434776 prepared this information.
We are not allowed, and have not prepared this information to offer financial product advice or a recommendation in relation to any investments or securities. If we did give you personal advice, which we did not, then the use of the Raiz App would be a lot more expensive than the current pricing – sorry but true. You therefore should not rely on this information to make investment decisions, because it was not about you for once, and unfortunately, we cannot advise you on who or what you can rely on – again sorry.
A Product Disclosure Statement (PDS) for Raiz Invest and/or Raiz Invest Super is available on the Raiz Invest website and App. A person must read and consider the PDS before deciding whether, or not, to acquire and/or continue to hold interests in the financial product. We know and ASIC research shows that you probably won't, but we want you to, and we encourage you to read the PDS so you know exactly what the product does, its risks and costs. If you don't read the PDS, it's a bit like flying blind. Probably not a good idea.
The risks and fees for investing are fully set out in the PDS and include the risks that would ordinarily apply to investing. You should note, as illustrated by the global financial crisis of 2008, that sometimes  not even professionals in the financial services sector understand the ordinary risks of investing – because by their nature many risks are unknown – but you still need to give it a go and try to understand the risks set out in the PDS.
Any returns shown or implied are not forecasts and are not reliable guides or predictors of future performance. Those of you who cannot afford financial advice may be considering ignoring this statement, but please don't, it is so true.
Under no circumstance is the information to be used by, or presented to, a person for the purposes of deciding about investing in Raiz Invest or Raiz Invest Super.
This information may be based on assumptions or market conditions which change without notice and have not been independently verified. Basically, this says nothing stays the same for long in financial markets (or even in life for that matter) and we are sorry. We try, but we can't promise that the information is accurate, or stays accurate.
Any opinions or information expressed are subject to change without notice; that's just the way we roll.
The bundll and superbundll products are provided by FlexiCards Australia Pty Ltd ABN 31 099 651 877 Australian credit licence number 247415. Bundll, snooze and superbundll are trademarks of Flexirent Capital Pty Ltd, a subsidiary of FlexiGroup Limited. Lots of names, which basically you aren't allowed to reproduce without their permission and we need to include here.
Mastercard is a registered trademark and the circles design is a trademark of Mastercard International Incorporated.
Home loans are subject to approval from the lending institution and Raiz Home Ownership makes no warranties as to the success of an application until all relevant information has been provided.
Raiz Home Ownership Pty Ltd (ABN 14 645 876 937), an Australian Credit Representative number 528594 under Australian Credit Licence number 387025. Raiz Home Ownership Pty Ltd is 100% owned by Raiz Invest Australia Limited (ABN 26 604 402 815).