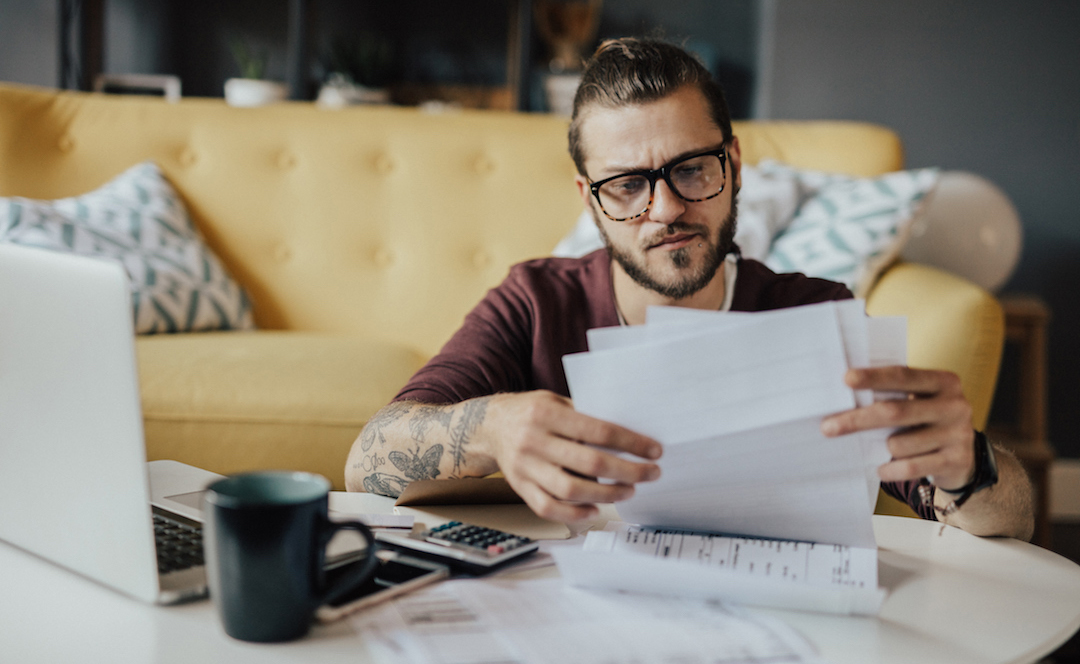 A home loan is one of the biggest expenses most Aussies have, with estimates that the average household spends more than a quarter of their budget on their mortgage.
But the good news is big savings are possible by taking advantage of clever hacks most homeowners don't know about. Here are four tips for saving on your home loan.
Have a wandering eye
When it comes to home loan savings, monogamy rarely delivers the best deals. There are thousands of offers on the market, so when you have a home loan it's important to regularly check whether there is a better option available.
Uno Home Loans Broker Tian Liu says, "It may be tempting to put your feet up and relax after getting your loan, but getting the best deal over the life of the loan often requires refinancing multiple times.
"It's important to keep shopping around because the market changes regularly with rate rises, new competitors, and fluctuating property prices."
If you're looking for an easy way to keep tabs on the market, uno Home Loans has just launched a free monitoring service called loanScore which alerts you every month as to how your home loan stacks up compared to thousands of live deals.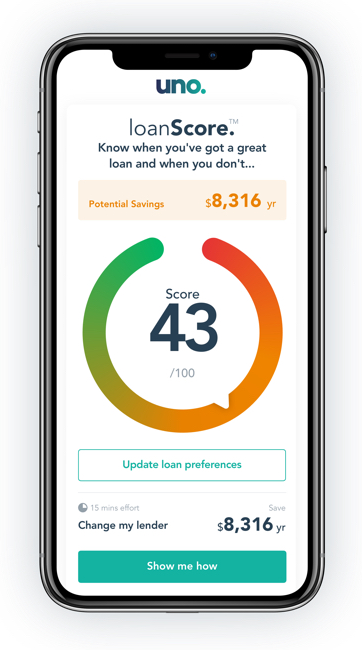 Be a bit of a pest
Want a better deal but don't want to go through the process of refinancing? After all, break-ups are hard.
You can save on your loan with minimal hassle by asking your bank for a rate cut. A recent uno study* found that more than 80% of customers who asked their bank for a rate cut were successful. Talk about 10 minutes well spent.
Popular negotiation techniques included threatening to leave your bank, leveraging an offer from a competitor, and having your broker speak to your bank for you.
Timing is everything
Most homeowners don't realise that you can save on your home loan simply by changing your repayment date.
Banks calculate the interest to your home loan daily, so you can cut your interest bill by paying off your loan weekly or fortnightly instead of monthly.
And, if you want to make bigger repayments, take a lesson from the one in ten mortgage holders* who say it's easier to make extra repayments (and reduce interest) by organising their direct debit for their mortgage right after they get paid.
Look beyond the banks you know
When choosing a home loan, it can be easy to start the search with your current bank. But sticking to familiar options doesn't always equal the best deal.
A study conducted by uno Home Loans* revealed that Aussies who have a home loan with their childhood bank or parents bank actually pay 20 basis points more in interest than those who shop around.
Smaller lenders you may not have even heard of such as credit unions or online lenders are worth taking a look at as they often offer sharp deals to win market share.
Plus these lenders typically have lower overheads than big banks and can pass these savings onto you through lower rates and cheaper fees. Win-win!
Try making these little changes to your home loan today to enjoy big savings in the future.
About the author
Jessica Uhlmann is the Public Relations Manager at uno Home Loans

Uno is an online mortgage broker which enables Australians to understand their loan, optimise, apply, and settle all in one place from a panel of 20+ lenders – including all four major banks. uno operates a 'technology plus service' model which combines a self-serve online mortgage platform with service from a team of brokers via phone, text, chat, video and email. Uno's brokers provide advice and support in choosing a new loan and can help you optimise your loan with your current lender. Visit unohomeloans.com.au
*Study of 1,500 mortgage holders conducted by CoreData on behalf of uno Home Loans
Important Information
The information on this website is general advice only. This means it does not consider any person's investment objectives, financial situation or investment needs. If you are an investor, you should consult your licensed adviser before acting on any information contained in this article to fully understand the benefits and risk associated with the Raiz product.
The information in this website is confidential. It must not be reproduced, distributed or disclosed to any other person. The information is based on assumptions or market conditions which change without notice. This will impact the accuracy of the information.
Under no circumstances is the information to be used by, or presented to, a person for the purposes of deciding about investing in Raiz.
Past return performance of the Raiz product should not be relied on for deciding to invest in Raiz and is not a good predictor of future performance.