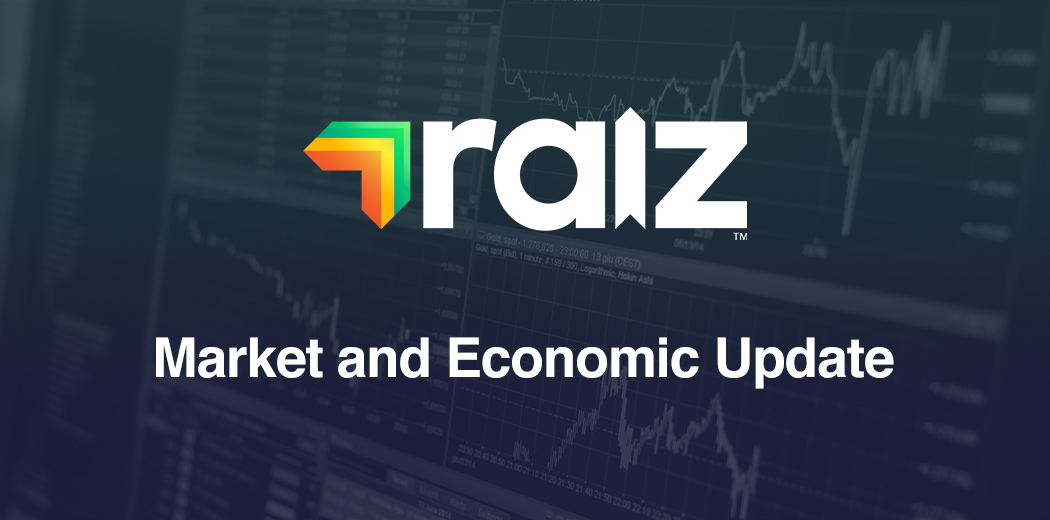 30-03-20
From George Lucas, Raiz CEO
Governments globally ramp up response to pandemic
Over the last week we have witnessed the roll-out of government stimulus packages around the world aimed at supporting the global economy amid the COVID-19 pandemic.
Health impacts aside, governments are currently facing an economic emergency larger than the 2008 global financial crisis. Unlike that crisis, where banks stop dealing with other banks, COVID-19 has caused corporates to stop dealing with other corporates in a large and unexpected way.
Given the gravity of the crisis, government responses have been both on the fiscal and monetary sides, with the fiscal policies being slower to be enacted as some have been delayed by politics of the day.
Trump approves US$2 trillion stimulus package
In the US, President Donald Trump signed the largest stimulus package in that nation's history, approving a US$2 trillion bill intended to buoy the coronavirus-hit economy where the number of cases continues to rise.
Despite the package, worth over 10 per cent of their GDP, it will not be enough to stop a sharp fall in US economic growth in coming months as the restrictions being imposed mean that fewer people will be on the streets buying essentials items or spending on entertainment or luxury goods.
On the monetary policy side, the US Federal Reserve also announced unlimited support for the US treasury market and the purchase of corporate bonds.  This too is their largest response to an emergency.
Australia announces major stimulus packages
In Australia, it's a similar situation as the federal government tries to insulate the domestic economy from the worst impacts of the pandemic.
The Morrison Government has announced two major stimulus packages, worth around AUD$189 billion.
In total, the Australian stimulus package is in line with other global governments — almost 10 per cent of GDP — and there will be more to come aimed at ensuring businesses can resume trade quickly and re-employ workers when the crisis resolves.
Elsewhere, Japan is also planning a stimulus package of around 10 per cent of GDP with details yet to be finalised. This is the same in Europe where nations are still working through the politics.
The global economy
Globally, the biggest problem faced by all economies is that while coronavirus restrictions remain in place people are not doing business with shops, shops are not doing business with suppliers, and suppliers are not doing business with other companies.
This is known as the velocity of money, which describes the rate at which money is exchanged in an economy. The challenge right now is that the velocity of money in economies worldwide has fallen off a cliff and will not come back until the restrictions are removed.
So, despite fiscal and monetary stimulus, we all must prepare for a drop in GDP over the coming months due to layoffs, huge reductions in revenue for companies, and the shutting down of many companies.
Stimulus plans, both monetary and fiscal, take time to work and stabilise markets. It is not an instant cure. Although it may not be until next week, or next month, that they begin to work, governments are now in the process of doing all they can to ensure that the global economy can weather the current crisis, and recover as quickly as possible when it ends.
---
Important Note: The information on this website is provided for the use of licensed financial advisers only. The information is general advice and does not take into account any person's particular investment objectives, financial situation or investment needs. If you are an investor, you should consult your licensed adviser before acting on any information contained in this website.
Investors only: The information in this Document is confidential it must not be reproduced, distributed or disclosed to any other person unless it is part of their statement of advice. The information may be based on assumptions or market conditions and may change without notice. This may impact the accuracy of the information. In no circumstances is the information in this Document to be used by, or presented to, a person for the purposes of making a decision about a financial product or class of products.
General advice warning: The information contained in this Document is general information only. It has been prepared without taking account any potential investors' financial situation, objectives or needs and the appropriateness of this information needs to be considered in that context. No responsibility or liability is accepted by Instreet or any third party who has contributed to this Document for any of the information contained herein or for any action taken by you or any of your officers, employees, agents or associates.