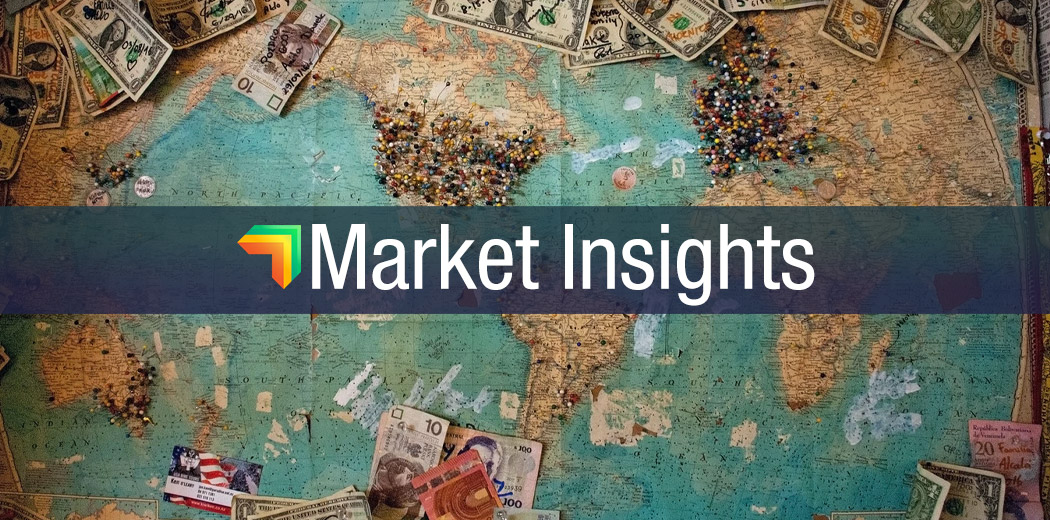 12-10-20
George Lucas, Raiz Group CEO
Last week saw China's currency stage its biggest rally in 15 years, spurred on by a wave of foreign demand for Chinese assets and rising expectations that a victory by Democratic hopeful Joe Biden in next month's US presidential election could help reset relations between the two superpowers.
The onshore renminbi rose as much as 1.45 per cent to Rmb 6.6930 per US dollar last Friday — the biggest one-day rise since the currency depegged from the greenback in 2005.
The rising probability of a Biden win and the potential for a so-called "blue wave" that would see the Democrats in both houses of Congress has been a key factor helping to lift the Chinese currency.
Given the strong trade links between China and Australia, it's likely that a stronger renminbi will lead the Aussie dollar higher. Specifically, this will help support AUD/USD and if the rally continues for the renminbi we should see further strength in the AUD as well.
China economy shows signs of recovery
Meanwhile, demand for Chinese assets has boomed recently due to an accelerating economic recovery in the country and the relatively lofty returns available from its bonds. Flows into the bond markets in the year to August exceeded Rmb 615bn, bringing foreign holdings to Rmb 2.8tn.
Signs of economic recovery in the Asian superpower include the latest Caixin China General Services purchasing managers' index, an independent measure of the services sector, which showed activity climbed to its highest level in three months in September.
Stocks lift despite continued coronavirus fears
Global stocks advanced last week despite downbeat economic data and rising coronavirus infections in many parts of Europe and USA as investors focus on the potential stimulus package for the US economy.
President Donald Trump boosted his offer for a new fiscal stimulus package to USD 1.8tn, although the offer is still likely to face resistance from both Senate Republicans who want a package below USD 1tn and Democrats, who are after a USD 2.2tn deal.
Investors' focus on future fiscal stimulus suggests that markets may react positively to a Democratic clean sweep at the November 3 poll, with concerns over the party's tax agenda taking a back seat.
US election 2020: Democrats in the lead
On the US election, betting odds have swung solidly towards the Democrats in recent weeks and now suggest they are quite likely to win both the White House and both chambers of Congress.
But it's not a done deal yet. Remember, Joe Biden's odds of winning (~67%) are lower than Hillary Clinton's were at the same stage of the 2016 election (~81%).
The swing in odds to the Democrats has been accompanied by global equity market rally consistent with investors becoming more focused on how the election result will shape near-term fiscal policy.
Investors are now factoring in a "blue wave" result that would give the Democrats both houses of Congress and allow them to legislate for a more generous fiscal stimulus package post-election.
In the longer run, investor focus on additional short-term stimulus will be offset by the Democrat's other policy proposals like higher taxes and antitrust cases against the large tech companies.
---
Important Note: The information on this website is provided for the use of licensed financial advisers only. The information is general advice and does not take into account any person's particular investment objectives, financial situation or investment needs. If you are an investor, you should consult your licensed adviser before acting on any information contained in this website.
Investors only: The information in this Document is confidential it must not be reproduced, distributed or disclosed to any other person unless it is part of their statement of advice. The information may be based on assumptions or market conditions and may change without notice. This may impact the accuracy of the information. In no circumstances is the information in this Document to be used by, or presented to, a person for the purposes of making a decision about a financial product or class of products.
General advice warning: The information contained in this Document is general information only. It has been prepared without taking account any potential investors' financial situation, objectives or needs and the appropriateness of this information needs to be considered in that context. No responsibility or liability is accepted by Instreet or any third party who has contributed to this Document for any of the information contained herein or for any action taken by you or any of your officers, employees, agents or associates.