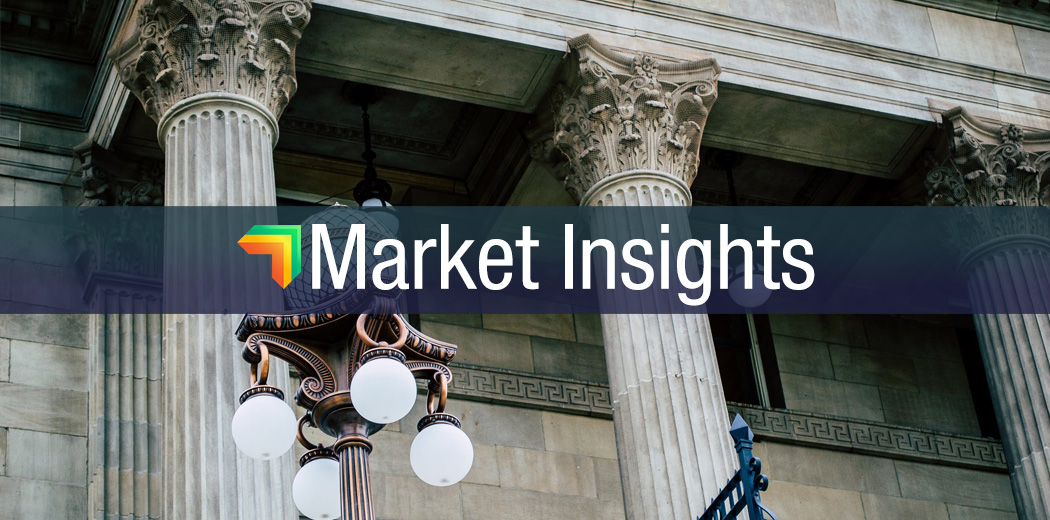 28-09-20
George Lucas, Raiz Group CEO
With the US election fast approaching, research shows most investors think Democratic nominee Joe Biden will win the US presidency over Republican incumbent Donald Trump.
The survey, by UK pollster Survation, polled 91 investment professionals in charge of $3 trillion of US assets in September, finding 60 per cent of them believe Mr Biden will prevail on November 3.
According to the survey, 48.4 per cent of respondents forecast the Republicans to hold on to the Senate, while 43 per cent expect a Democratic victory. The remaining 8.6 per cent forecast a tie.
Meanwhile, 88.5 per cent of those surveyed forecast Democrats to maintain their majority in the lower chamber, having regained it from Republicans during the 2018 contest.
In our view, if Democrats win the House of Representatives, Senate and Presidency it would probably result in a market sell-off, but if the Republicans win on those three fronts then it's likely to drive quite a strong rally in the market.
In any case, I think we will need to buckle up for the week after the election in early November to see what challenges come out from both sides if the vote is too close to call.
US lawmakers squabble over US Supreme Court appointment
Still in the US, the death of US Supreme Court Justice Ruth Bader Ginsburg makes it more likely that politicians there will fight over the vacancy than agree to more fiscal support before the election.
The death of the long-serving Ginsburg has sparked partisan debate as to her successor, with President Trump announcing devout Catholic Amy Coney Barrett as his nominee. As the Republicans control the senate the nomination will probably be successful, and is controversial since it would give conservatives on the court a 6-3 majority.
Stock sell-off continues on coronavirus fears
Away from politics, the slide in stock prices since around the start of this month has really been two distinct sell-offs, each with very different characteristics.
The initial weakness was mainly about some high-flying "growth" stocks, mostly tech firms, giving back the gains made during their speculative summer surge. Hence, the tech-heavy US market was the primary victim in early September, with benchmark indices elsewhere mostly holding ground.
I now suspect that the tech-led downturn of the first part of this month is firmly in the rear-view mirror, with key tech names pretty much having given back the gains they made in August.
Since then, the weakness seems to have had little to do with concerns about the economic outlook. As I have mentioned regularly, September usually presents liquidity issues which drive equity prices lower and this September seems to be no exception.
However, things have changed recently as investors' attention has shifted to more fundamental concerns  such as the rising daily coronavirus case numbers in both the US and Europe, and the falling chances of another round of fiscal support in the US anytime soon.
Recovery in stocks unlikely over 'next couple of months'
The link with coronavirus is notable. To the extent that the recent sell-offs have been driven by concerns about rising case numbers and new restrictions, it seems reasonable to us to expect them to unwind once those numbers start to fall back again.
To that extent, I think we have to get through the next couple of months as COVID-19 plays out — and the US election occurs — before we can see a clear trend towards a recovery in stocks.
---
Important Note: The information on this website is provided for the use of licensed financial advisers only. The information is general advice and does not take into account any person's particular investment objectives, financial situation or investment needs. If you are an investor, you should consult your licensed adviser before acting on any information contained in this website.
Investors only: The information in this Document is confidential it must not be reproduced, distributed or disclosed to any other person unless it is part of their statement of advice. The information may be based on assumptions or market conditions and may change without notice. This may impact the accuracy of the information. In no circumstances is the information in this Document to be used by, or presented to, a person for the purposes of making a decision about a financial product or class of products.
General advice warning: The information contained in this Document is general information only. It has been prepared without taking account any potential investors' financial situation, objectives or needs and the appropriateness of this information needs to be considered in that context. No responsibility or liability is accepted by Instreet or any third party who has contributed to this Document for any of the information contained herein or for any action taken by you or any of your officers, employees, agents or associates.