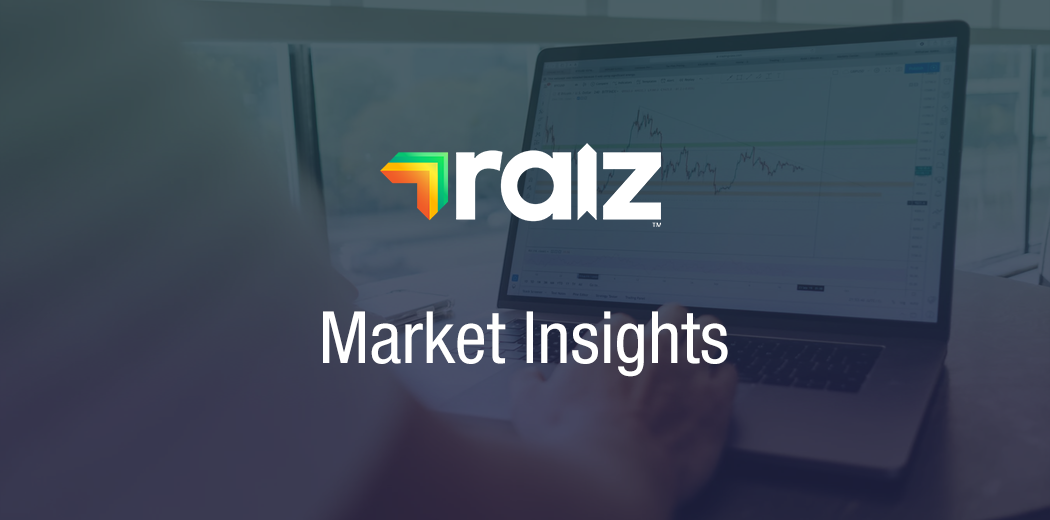 06-07-20
George Lucas, Raiz CEO
In the wake of the resurgence of coronavirus in Victoria, it's clear that the most effective form of government action to ensure a quick recovery will be a plan that reassures Australians it is possible to reopen without risking new outbreaks of the virus, and that if new outbreaks do emerge, like in Victoria, they can be contained without having to reimpose national or state-wide lockdowns.
If governments get the ongoing response right, it will encourage those who have been saving during lockdown to spend thus mitigating the need for significant additional ongoing fiscal support from the governments.
However, if fear and uncertainty about Covid-19 continues then Australians' precautionary savings may likely increase, and consumer demand will remain depressed. In this scenario, there will be a need for significant additional stimulus.
Coronavirus and the future of retail
We've seen large net savings into the Raiz App in April, May and June. If this continues it does not bode well for the long-term recovery of retail demand in Australia. This enforced savings is also one of the reasons why retail money has been pouring into equity markets and supporting them since the lockdowns started, globally.
This leaves the federal government in a tricky position. If it pulls JobKeeper and JobSeeker too early the recovery will be weaker, however if they keep it too long inflation pressures may develop and equity markets may become overvalued quicker than would otherwise be the case. In my opinion, it's better to err on the side of providing more stimulus.
Another question for the government to consider as JobKeeper and JobSeeker are wound down is whether it will switch to infrastructure investment, which provides the biggest bang for your fiscal buck. This debate over the future of fiscal stimulus is likely to intensify over coming weeks.
Chinese shares surge to 5-year high
Looking overseas, Chinese stocks rallied to a five-year high after a survey suggested the nation's economy was recovering from Covid-19. The CSI 300 benchmark index of Shanghai and Shenzhen-listed shares lifted 1.9 per cent on Friday to close the week at its highest level since June 2015.
Still in China, the Caixin/Markit purchasing managers' index showed that activity in the Asian superpower's services sector rose in June at its quickest pace in more than 10 years. The survey noted that Chinese "businesses were highly confident about the economic outlook" but that employment continued to fall and it would take "time for the economy to fully recover".
So far, China's Covid-19 case counts appear under control and the reopening of the economy is relatively successful.
RBA likely to keep rates on hold
Locally, the Reserve Bank of Australia (RBA) Board meets on Tuesday and is tipped to keep the official cash rate at its record low of 0.25 per cent. The meeting comes after data last week showed retail sales rose above their pre-virus level in May and we hope that they will climbed further in June.
---
Important Note: The information on this website is provided for the use of licensed financial advisers only. The information is general advice and does not take into account any person's particular investment objectives, financial situation or investment needs. If you are an investor, you should consult your licensed adviser before acting on any information contained in this website.
Investors only: The information in this Document is confidential it must not be reproduced, distributed or disclosed to any other person unless it is part of their statement of advice. The information may be based on assumptions or market conditions and may change without notice. This may impact the accuracy of the information. In no circumstances is the information in this Document to be used by, or presented to, a person for the purposes of making a decision about a financial product or class of products.
General advice warning: The information contained in this Document is general information only. It has been prepared without taking account any potential investors' financial situation, objectives or needs and the appropriateness of this information needs to be considered in that context. No responsibility or liability is accepted by Instreet or any third party who has contributed to this Document for any of the information contained herein or for any action taken by you or any of your officers, employees, agents or associates.