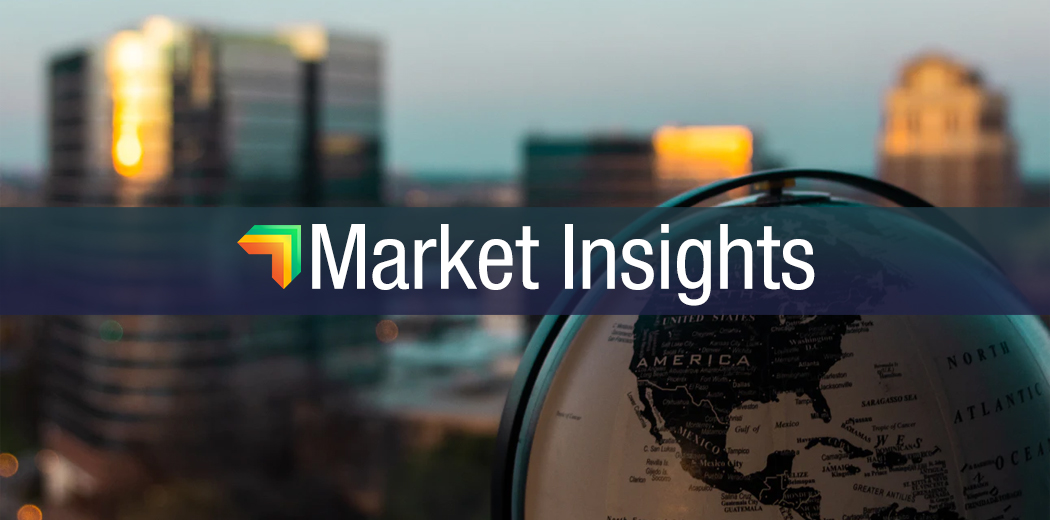 17-02-2021
George Lucas, Raiz Group CEO
First to equities. The MSCI World Index, the broad global equity index representing large and mid-cap equity performance in all 23 developed markets nations, has risen around 6 per cent since COVID-19 vaccination programs started in early December.
Two things stand out here. One: the equity market rotation that occurred in November has stopped, with coronavirus-resilient sectors like IT and communication services among those best performing since early December. Two: the recent rise in the yield of 10-year US Treasuries has not halted the equity rally, despite a common belief that higher government bond yields are trouble for stocks.
Meanwhile, the market is pricing in less effective opening of the global economy than popular media would have you believe. Markets are pricing in an increase in inflation, with concerns that too much stimulus might ignite higher inflation.
Irrespective, in time, when it is clearer that it  can reopen at a faster rate, we should see a rebound in the global economy and a boost to corporate earnings. We should also then see coronavirus-vulnerable sectors, such as energy, start to outperform again as they did in November.
At the same time, fiscal and monetary policy are set to remain accommodative for some time, underpinning further rallies in the equity markets.
Australian dollar set to rise against greenback
Turning to currencies, the Aussie and emerging market currencies should resume appreciating against the US dollar before long, even if yields of US government bonds continue to rise slightly.
After appreciating significantly against the US dollar in the second half of 2020, they have generally had a slow start to 2021, with most little changed or a bit weaker against the US dollar. This has been driven by the rise in US Treasury yields this year on the back of higher perceived odds of fiscal stimulus, and therefore inflation. This has seen the US dollar strengthen more broadly.
Also, it is unlikely now that interest rate differentials between Australia/emerging markets and the US will widen much further. We think US yields will only rise slightly, if at all, rather than surging as in the 2013 "taper tantrum".  This will limit downward pressure on currencies against the US dollar.
More important, investor appetite for risk is likely to remain strong amid the backdrop of a rapid economic recovery and supportive monetary and fiscal policy. The point here is that sometimes when investors think of risk-on they think about the Australian dollar and emerging markets.
The big takeaway from all this is that the picture remains positive for Australia and emerging market currencies, and most of them will resume their rise against the dollar this year.
Malaysia's economy shrinks
In Asia, Malaysia's economic recovery went into reverse in Q4, with GDP falling 0.3 per cent quarter-on-quarter. In year-on-year terms, the pace of contraction worsened from a revised -2.6 per cent in Q3 to -3.4 per cent in Q4.
Elsewhere, Bank Indonesia is likely to cut interest rates by a further 25 basis points at its meeting on Thursday. Hit hard by the COVID-19 pandemic, the likely move by the central bank comes after Indonesia's economy last year notched its first full-year GDP contraction since 1998.
---
Don't have the Raiz App?
Download it for free in the App store or the Webapp below:
Important Information
If you have read all or any part of our email, website or communication then you need to know that this is factual information and general advice only. This means it does not consider any person's particular financial objectives, financial situation or financial needs. If you are an investor, you should consult a licensed adviser before acting on any information to fully understand the benefits and risk associated with the product. 
Unfortunately, you will probably not be able to afford this licensed adviser and, for the same reasons that we need to write you a long disclaimer – compliance with laws and regulations in financial services has made getting suitable advice for your situation expensive, and it is getting more expensive every day.
You may be surprised to learn that RAIZ Invest Australia Limited (ABN 26 604 402 815) (Raiz), an authorised representative AFSL 434776 prepared this information. 
We are not allowed, and have not prepared this information to offer financial product advice or a recommendation in relation to any investments or securities. If we did give you advice, which we did not, then the use of the Raiz App would be a lot more expensive than the current pricing – sorry but true. You therefore should not rely on this information to make investment decisions, because it was not about you for once, and unfortunately, we cannot advise you on who or what you can rely on – again sorry. 
A Product Disclosure Statement (PDS) for Raiz Invest and/or Raiz Invest Super is available on the Raiz Invest website and App. A person must read and consider the PDS before deciding whether, or not, to acquire and/or continue to hold interests in the financial product. We know and ASIC research shows that you probably won't, but we want you to, and we encourage you to read the PDS so you know exactly what the product does, its risks and costs. If you don't read the PDS, it's a bit like flying blind. Probably not a good idea. 
The risks and fees for investing are fully set out in the PDS and include the risks that would ordinarily apply to investing. You should note, as illustrated by the global financial crisis of 2008, that not even professionals in the financial services sector understand the ordinary risks of investing – because by their nature many risks are unknown – but you still need to give it a go and try to understand the risks set out in the PDS.
Any returns shown or implied are not forecasts and are not reliable guides or predictors of future performance. Those of you who cannot afford financial advice may be considering ignoring this statement, but please don't, it is so true.  
Under no circumstance is the information to be used by, or presented to, a person for the purposes of deciding about investing in Raiz Invest or Raiz Invest Super. That means you too financial advisors, many of whom our clients cannot afford anyway, cannot use this information.
This information may be based on assumptions or market conditions which change without notice and have not been independently verified. Basically, this says nothing stays the same for long in financial markets (or even in life for that matter) and we are sorry. We try our best, but we can't promise that the information is accurate, or stays accurate. 
Any opinions or information expressed are subject to change without notice; that's just the way we roll.