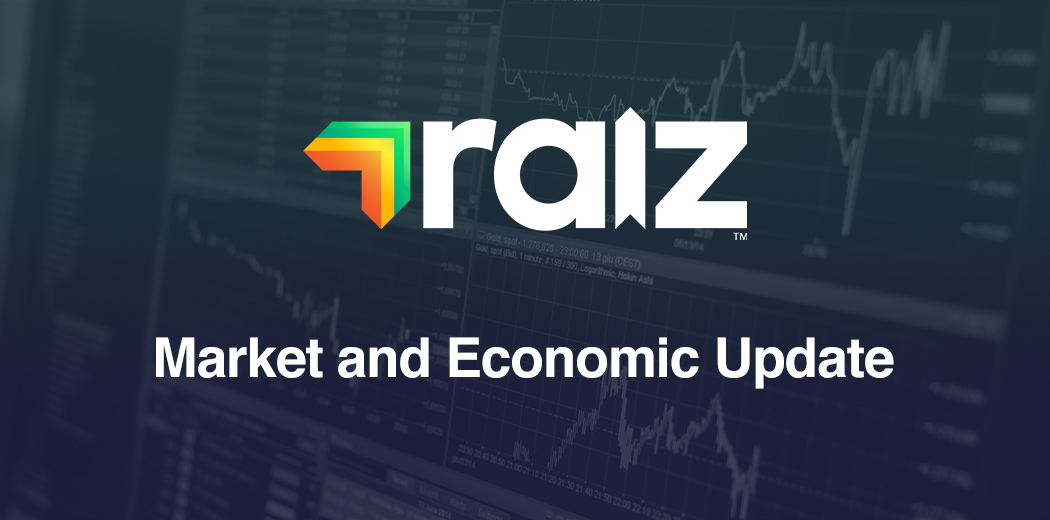 14-04-20
From George Lucas, Raiz CEO
Global COVID-19 emergency rolls on
This week COVID-19 continued to cause upheaval across the globe. In the US, another $2.3 trillion was added to stimulus measures aimed at softening the virus' impact on the US economy. This time, the focus of the stimulus was corporates, giving the US Federal Reserve more fire power in buying up US corporate debt. Asian markets reacted well to this new stimulus.
More broadly, the size of the stimulus packages coming out of the US, Europe, UK and Australia dwarf the stimulus packages that were rolled out during the global financial crisis and indicate how significant the economic effect of COVID-19 will be on output and unemployment worldwide.
Stocks rally despite coronavirus pandemic
The unprecedented global impact of COVID-19 makes last week's rebound in equity markets so surprising. On the plus side, the rally partly reflects hopes that the peak in pandemic may be close. On the other hand, large increases in equity prices are quite common after major corrections.
In short, it's hard to read much into the rally. That's because it's difficult to determine how much economic bad news is currently priced into the market given the unprecedented fiscal stimulus currently propping up the global economy. Indeed, governments themselves are finding it hard to forecast the pandemic's economic impact as the multiple rounds of stimulus being rolled out makes clear. Governments around the world are all playing catch up with COVID-19 at the moment.
When will the global economy recover?
Ultimately, COVID-19's full economic impact will become clearer when social-distancing restrictions are wound back and business starts to get back to normal. It's hard to predict when this will be.
Air travel provides a case in point. With airlines grounded due to COVID-19, the International Air Transport Association (IATA) has projected a possible hit to worldwide revenues of up to $113bn this year – 20 per cent of 2019's total revenues. It's far from certain when things will return to normal.
However, what is clear is that air travel will not return to anything resembling business as usual until a vaccine is readily available in 12 to 18 months' time. Until that point, this will have flow-on effects for domestic airlines, hotels, restaurants, bars and any tourist related industry linked to international air travel.
Govts need to get COVID-19 response right
With so much uncertainty, the recent market rebound relies on the belief that governments are getting it right with their stimulus packages. That's what largely occurred during the GFC.
But there's no guarantee they are getting it right. This economic downturn is not a financial crisis, but a shut down in consumer ability to buy and travel.
---
Important Note: The information on this website is provided for the use of licensed financial advisers only. The information is general advice and does not take into account any person's particular investment objectives, financial situation or investment needs. If you are an investor, you should consult your licensed adviser before acting on any information contained in this website.
Investors only: The information in this Document is confidential it must not be reproduced, distributed or disclosed to any other person unless it is part of their statement of advice. The information may be based on assumptions or market conditions and may change without notice. This may impact the accuracy of the information. In no circumstances is the information in this Document to be used by, or presented to, a person for the purposes of making a decision about a financial product or class of products.
General advice warning: The information contained in this Document is general information only. It has been prepared without taking account any potential investors' financial situation, objectives or needs and the appropriateness of this information needs to be considered in that context. No responsibility or liability is accepted by Instreet or any third party who has contributed to this Document for any of the information contained herein or for any action taken by you or any of your officers, employees, agents or associates.