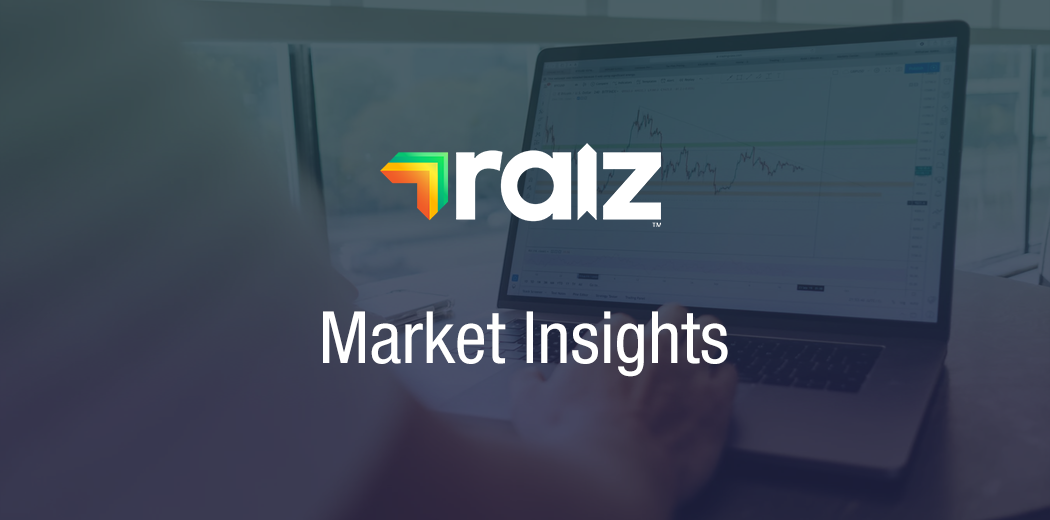 21-07-20
George Lucas, Raiz CEO
With Victoria moving to stage four restrictions this week amid a second wave coronavirus outbreak in the state, it's starting to sink in around Australia that there may be no post-COVID-19 world where everything goes back to normal and the virus is quickly eradicated.
This is also the situation overseas. In the US and Europe cases and deaths linked to the virus have started to again rise.
In the US, biotech company Moderna, the leading candidate to create a COVID-19 vaccine, which has now gone to stage 3 trials on 30,000 people, will not get FDA approval until it is 100 per cent effective on 50 per cent of the population, in line with the flu vaccination for example. These numbers are still staggering at this level of effectiveness and underscore that there's no post-corona world where we go back to complete normal.
Global coronavirus economic fallout continues
As the health impact of the pandemic continues, so too does the economic fallout. This is clear from the raft of euro-zone Q2 Gross Domestic Product (GDP) data released over the past two days, confirming that major euro-zone economies experienced record falls in output.
In Germany, GDP fell by 10 per cent quarter-on-quarter, in Italy and France it dropped by 12 per cent and 14 per cent respectively and in Spain it declined by a staggering 18 per cent. In the US, GDP fell by 8.3 per cent quarter-on-quarter, or 32.9 per cent annualised.
Still in the US, the government there is still negotiating another stimulus package, with internal disputes inside the Republican party about how to split the money between companies and individuals. They are yet to begin negotiating with the Democrats on the package. Meanwhile in China, the economic recovery there looks robust, with the recent official PMI supporting this.
COVID-19 cementing big tech dominance
On stocks, the surge in the share prices of big tech — Amazon, Google, FB, Microsoft, Apple — since March seems to reflect a view that the coronavirus crisis will likely accelerate the growth of these huge companies. The lack of reaction to the current historic antitrust hearing in US Congress involving these companies presumably means that investors doubt the investigation will result in truly substantive changes to their business models.
Australia suffers record fall in inflation
In Australia, headline inflation fell 1.9 per cent in the June quarter, marking the biggest plunge in the 72-year history of tracking the CPI. The fall was mainly due to one-off policy changes which will reverse in Q3, so we doubt that deflation will become a lasting feature of the economic landscape.
That said, underlying inflation will probably remain depressed for years to come. So, for instance, your 0.20 per cent on your deposit account is still a real interest rate of 2.1 per cent at a -1.9 per cent inflation rate.
Aussie dollar sell-off remains a puzzle
The latest sell off in the Australian dollar is perplexing, but a partial explanation is the joint fiscal deal agreed in Europe a week or so ago. That clearly appears to have supported the euro, without doing very much for global equities.  Meanwhile, the US has not been able to put a new deal together yet.
Another factor may be a slightly delayed reaction to increases in expected inflation, which affect real interest rates and has been one of the driving forces behind the rally in gold. This is mainly due to the massive amount of cash being printed in the US driving an increase in inflation expectations.
Now, some of the banks are saying the Australian dollar may get to US80c, with the local currency being driven by the Chinese demand for commodities and a strengthening in economic growth.
However, the US dollar is probably moving down because there are currently more sellers than buyers after people piled into US currency at the start of the crisis.
Meanwhile, Bitcoin appears to be acting like it should be the new gold, although it probably isn't. The recent fall in the dollar and rise in gold seems to have supported bitcoin, which is now priced at over USD11,000.
---
Important Note: The information on this website is provided for the use of licensed financial advisers only. The information is general advice and does not take into account any person's particular investment objectives, financial situation or investment needs. If you are an investor, you should consult your licensed adviser before acting on any information contained in this website.
Investors only: The information in this Document is confidential it must not be reproduced, distributed or disclosed to any other person unless it is part of their statement of advice. The information may be based on assumptions or market conditions and may change without notice. This may impact the accuracy of the information. In no circumstances is the information in this Document to be used by, or presented to, a person for the purposes of making a decision about a financial product or class of products.
General advice warning: The information contained in this Document is general information only. It has been prepared without taking account any potential investors' financial situation, objectives or needs and the appropriateness of this information needs to be considered in that context. No responsibility or liability is accepted by Instreet or any third party who has contributed to this Document for any of the information contained herein or for any action taken by you or any of your officers, employees, agents or associates.