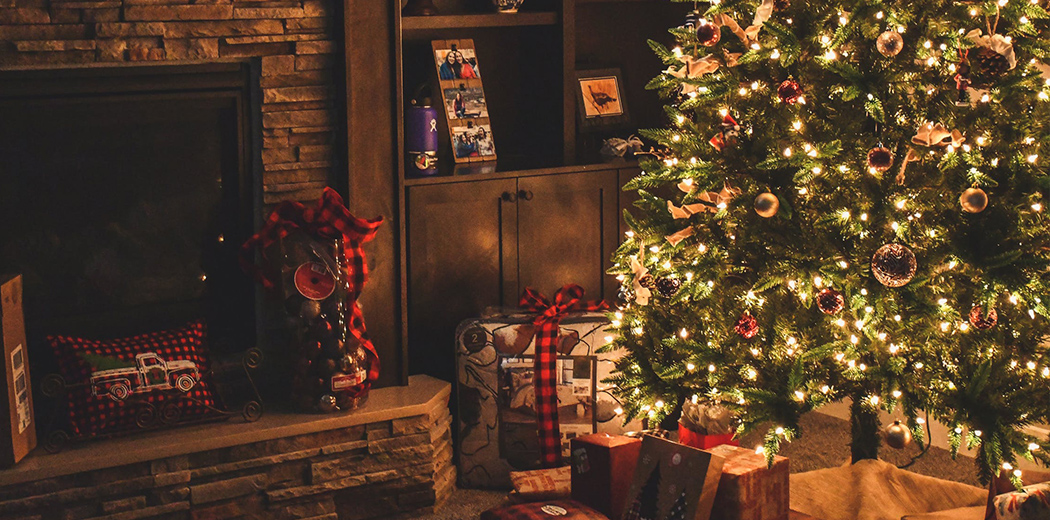 We all know that Christmas can be an expensive time of year and so it definitely makes sense to look for ways to stretch your money as far as it can during the festive season.
With this in mind, as 2019 draws to a close and Christmas rapidly approaches, here are some innovative ways to ensure this holiday season doesn't bust your budget.
1. Pick up a Christmas side hustle
First off, Christmas is a time of year when there's a mini boom in casual work, making it a great time of year to look at picking up some extra work. Enter the Christmas side hustle.
While a Chrissie side hustle isn't exactly cutting costs, it can be a good way to cushion yourself from the extra spending that inevitably comes with the gift giving season.
2. Sublet your home or apartment
It's not called the holiday season for nothing, with many Aussies taking vacations from home whether it's a trip interstate or overseas to visit friends or family, or just get away from it all.
If you're one of the thousands of Australians in this boat, why not consider listing your home or apartment on a short-term accommodation platform like Airbnb or Stayz. This could help offset your expenses over the Christmas period while you're having fun on holidays.
3. Crowdfund your Christmas dinner party
Christmas is undoubtedly a season to celebrate with loved ones and friends with parties, dinners and catch-ups. But it can all add up and end up hitting you in the hip pocket.
If this is case, you could consider getting people to chip in, say, $10 per person to contribute or organise a potluck event so everyone can contribute and share the costs.
4. Spend on shared experiences
Another way to slash costs over Christmas is swap your gifts for shared experiences, where everyone gets to be included in events like a family camping trip or day out at the beach.
At the end of the day, Christmas is all about spending time with friends and loved ones and this approach can be a great way to save money on gifts for extended family and friends.
5. Make sure your Christmas budget is in place
Budgeting is always a good idea, but at Christmas it's especially important. Make sure in the lead up to Christmas that you have a clear idea about how much you have available to spend and stick to it. Costs at Christmas can blow out, taking the gloss off the great day.
6. Shop ahead of time, even months in advance
Another good idea is to get organised for Christmas early. This can involve keeping an eye out for discounts through the year, including the Black Friday event in late November.
Also, remember, last minute shopping can lead to expensive shipping costs and mark-ups, not to mention the possibility that you will miss out on what you're looking for altogether.
7. Dig out bargains on Ebay, Ozbargain and Amazon
If you're looking for a Christmas bargain don't forget to keep a lookout on popular online marketplaces. You never know what discounts you'll track down on sites like Ebay, OzBargain and Amazon if you spend a bit of time hunting around.
8. Get creative with presents under $10
If you're willing to get creative, there are ways to get great gifts on the cheap. For instance, you could consider buying a few different items in bulk and making gift packs for several friends at the same time. This approach can be the perfect Secret Santa gift at work.
9. Keep track of Xmas debt
If you're strapped for cash this Christmas, you might be tempted to use your credit card over Christmas. Although convenient, make sure you're aware of your repayment obligations so you don't find yourself still paying off Christmas debt well into next year.
10. Get smart on social
There are also great discounts available through social media if you follow your favourite brands on platforms like Facebook and Instagram. There are also newsletters, discount and deal apps that you can use to find bargain Christmas gifts.
___________________
Important Information
The information on this website is general advice only. This means it does not consider any person's investment objectives, financial situation or investment needs. If you are an investor, you should consult your licensed adviser before acting on any information contained in this article to fully understand the benefits and risk associated with the Raiz product.
The information in this website is confidential. It must not be reproduced, distributed or disclosed to any other person. The information is based on assumptions or market conditions which change without notice. This will impact the accuracy of the information.
Under no circumstances is the information to be used by, or presented to, a person for the purposes of deciding about investing in Raiz.
Past return performance of the Raiz product should not be relied on for deciding to invest in Raiz and is not a good predictor of future performance.