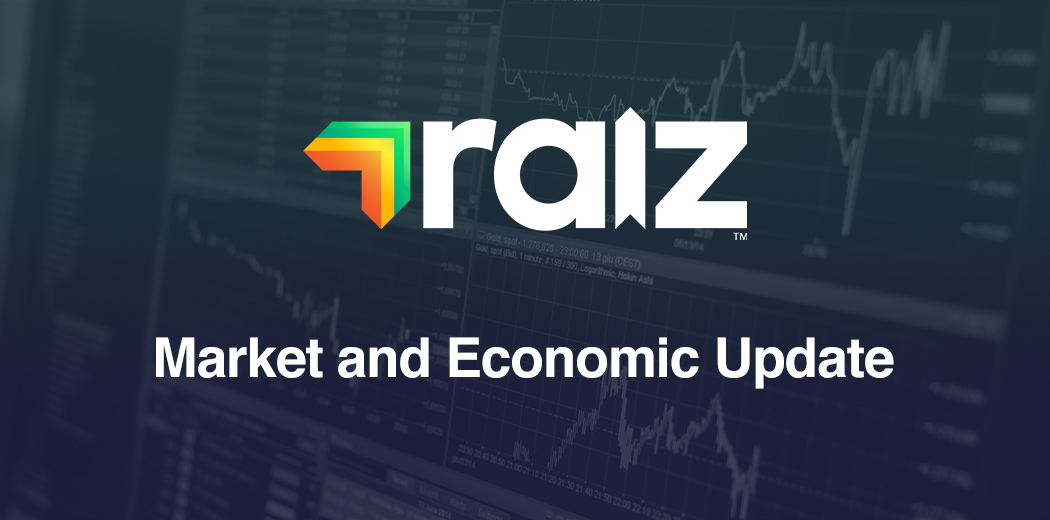 11/02/20
From George Lucas, Raiz CEO 
Coronavirus dents global markets
This week the coronavirus has continued to rattle a number of global markets. In particular, it's thrown global gas markets into turmoil as Chinese importers threaten to cancel up to 70 per cent of seaborne imports due to collapsing demand and Chinese companies struggling to staff ports.
A similar situation is set to emerge with seaborne imports such as iron ore and copper into China. This is one of the reasons we are seeing the Australian dollar weaken over the last few weeks, with the local currency down 4.8 per cent this year, near its lowest level against the US dollar in 11 years.
In addition to hitting exports of commodities from Australia, coronavirus is set to cause a sharp fall in Chinese tourists which were our largest, or maybe second largest, source of inbound tourists.
RBA unlikely to cut rates in short term
The dual impact of coronavirus and bushfires is likely to result in soft economic growth in Australia for the first half of 2020. Even so, in my view, the Reserve Bank of Australia is unlikely to cut rates in the near term in a bid to boost growth given the weaker local currency and improving jobs market.
Indeed, with inflationary concerns rising, I believe the RBA may be regretting their last rate cut that lowered the official cash rate to 0.75 per cent. That rate cut, in October, was aimed at weakening the Australian dollar amid strong commodity demand. However, with inflation jumping since that time and the onset of bushfires and coronavirus the situation has changed markedly.
Global stocks rally amid coronavirus fears
Despite the global fallout from the coronavirus since the outbreak emerged in January, equities are rallying and last week the US market actually had its best weekly performance since June 2019.
Specifically, the bounce-back equities has seen investors return to risky assets after China's central bank pumped extra cash into the financial system to help it combat the fallout from the coronavirus.
There was also the pledge from China to halve tariffs on some US imports, which buoyed equities last week. China vowed to slash tariffs, worth about $75 billion, on some US goods from 10 per cent to 5 per cent, and from 5 per cent to 2.5 per cent on others.
Coronavirus impact to hit Europe and US
Like in Australia, which due to its close ties to China has felt the economic effects of the virus quickly, Europe and US are also set to get a spill-over from the virus-induced China slowdown.
However, at the end of the day, equity markets are reacting like traders continue to believe that the coronavirus will be bought under control swiftly and there will soon be a return to business as usual.
---
Important Note: The information on this website is provided for the use of licensed financial advisers only. The information is general advice and does not take into account any person's particular investment objectives, financial situation or investment needs. If you are an investor, you should consult your licensed adviser before acting on any information contained in this website.
Investors only: The information in this Document is confidential it must not be reproduced, distributed or disclosed to any other person unless it is part of their statement of advice. The information may be based on assumptions or market conditions and may change without notice. This may impact the accuracy of the information. In no circumstances is the information in this Document to be used by, or presented to, a person for the purposes of making a decision about a financial product or class of products.
General advice warning: The information contained in this Document is general information only. It has been prepared without taking account any potential investors' financial situation, objectives or needs and the appropriateness of this information needs to be considered in that context. No responsibility or liability is accepted by Instreet or any third party who has contributed to this Document for any of the information contained herein or for any action taken by you or any of your officers, employees, agents or associates.