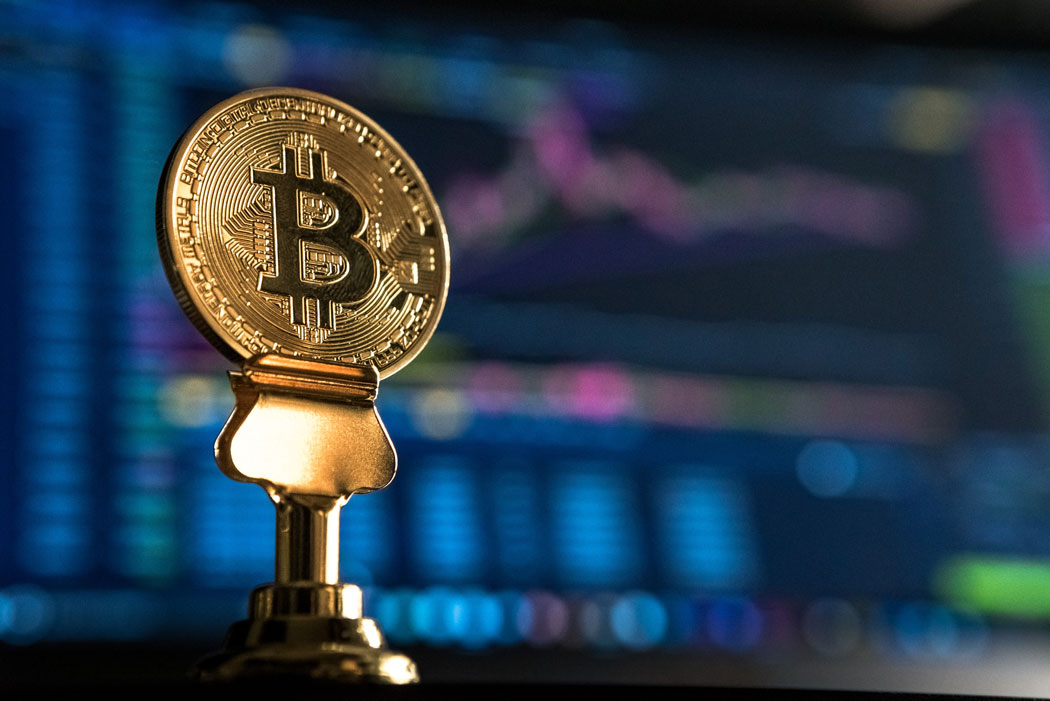 We all have that one mate (or several) that cannot keep their mouth shut about Bitcoin (BTC). If you are struggling to think of which friend that may be, chances are that person is you. Irrespective of your personal affinity for the cryptocurrency, Raiz has released the Sapphire portfolio with a target weight of 5% towards Bitcoin. We explore below what this means for casual and serious crypto investors alike.
Here are 3 things we think you should know before choosing the Sapphire portfolio.
It's very risky: The wins could be big, but the losses could also be bigger.
The first and most important thing to know is this – cryptocurrencies such as Bitcoin and Etherium are extremely risky and volatile. At time of publishing, the price of Bitcoin sits at $13,435.10 AUD and will most likely change dramatically again by the time you have refresh this post.
Many of the risks associated with Bitcoin are not the same risks you would experience on a normal financial exchange, such as a stock market, so it's important to read our product disclosure document which provides more information about the risks, fees and costs.
The Sapphire portfolio will not be suitable for everyone, but if you are interested in buying Bitcoin for the long term and understand the risks, then Sapphire may be suitable for you. The suggested minimum investment timeframe is 5 years for an alternative asset class such as this, so you should consider both your personal risk tolerance (and patience!) before deciding if Sapphire is suitable for you.
Takeaway: Sapphire is very risky – only do it if you are prepared to hold steady through its peaks and troughs.
It's about choice: Sapphire is 1 of 7 portfolio options within Raiz.
After 18 months of research, and development by the Raiz team, Sapphire is now an option for customers looking to introduce Bitcoin into their investment portfolio (excluding superannuation). Millennials are typically the biggest global drivers of crypto investment, and with most Raiz investors falling into that age group, it's no wonder that the appetite for a BTC portfolio has been growing.
CEO George Lucas also observes that "…the Sapphire portfolio is another example of Raiz listening to our customers and giving them choice and control over where they invest, especially as we emerge from the COVID-19 pandemic and they want to re-examine their investment options."
Put simply, Sapphire gives you the option to dip a toe in the water with investing in Bitcoin.
Takeaway: At your next dinner party, it may be worth mentioning Sapphire to that one mate who always talks but never does anything about "getting into crypto".
Australia's leading micro-investing app @raizaustralia will be offering investors exposure to #Bitcoin. Moon time! 🚀 https://t.co/l30XwKn3ZI

— Tyler Winklevoss (@tylerwinklevoss) May 26, 2020
It's simple: Raiz is not a trading tool, so Sapphire is a secure way to get Bitcoin exposure without the complexities of trading.
With a target 5% asset allocation, the Sapphire portfolio provides investors a chance to reap the potential of Bitcoin while limiting their exposure in a risk-adjusted way. Diversification is a central pillar to smart investing, so if you are looking to introduce cryptocurrency into your long term strategy, Sapphire may be one way to bring Bitcoin into your portfolio without the overheads of currency trading.
Raiz also uses the Gemini Exchange to buy, sell and store Bitcoin, a world leading cryptocurrency exchange that is regulated by the New York State government. You can read more about Gemini here.
Check out any crypto news on Bitcoin, alt-coins or anything to do with the crypto-space on The Migaloo's Crypto.
Takeaway: It's hard work to buy Bitcoin – Sapphire let's you micro-invest in Bitcoin without the trading.
Before deciding to invest you must read the product disclosure statement to understand the risks, cost and fees associated with the Sapphire portfolio.  To preview the Sapphire portfolio, visit the portfolio page in your Raiz app.

---
Important Information
The information on this website is general advice only. This means it does not take into account any person's particular investment objectives, financial situation or investment needs. If you are an investor, you should consult your licensed adviser before acting on any information contained in this article to fully understand the benefits and risk associated with the product.
A Product Disclosure Statement for Raiz Invest and/or Raiz Invest Super are available on the Raiz Invest website and App. A person must read and consider the Product Disclosure Statement in deciding whether, or not, to acquire and continue to hold interests in the product. The risks of investing in this product are fully set out in the Product Disclosure Statement and include the risks that would ordinarily apply to investing.
The information may be based on assumptions or market conditions which change without notice. This could impact the accuracy of the information.
Under no circumstances is the information to be used by, or presented to, a person for the purposes of deciding about investing in Raiz Invest or Raiz Invest Super.
Past return performance of the Raiz products should not be relied on for making a decision to invest in a Raiz product and is not a good predictor of future performance.