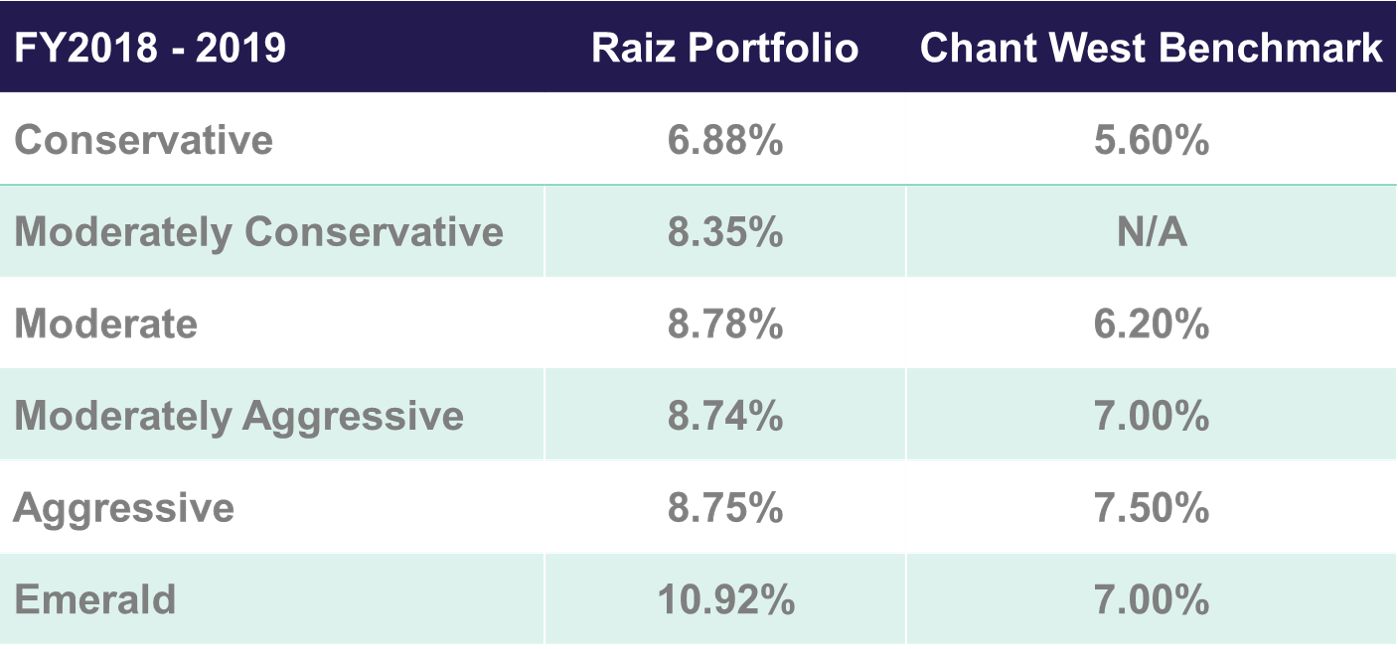 We are often asked from customers for more detail on our portfolio performance, however past performance is never a good predictor of future performance.
In saying this, it's still always pleasing to deliver positive returns above the relevant benchmark. Raiz Invest Super invests in the same smart six diversified portfolios.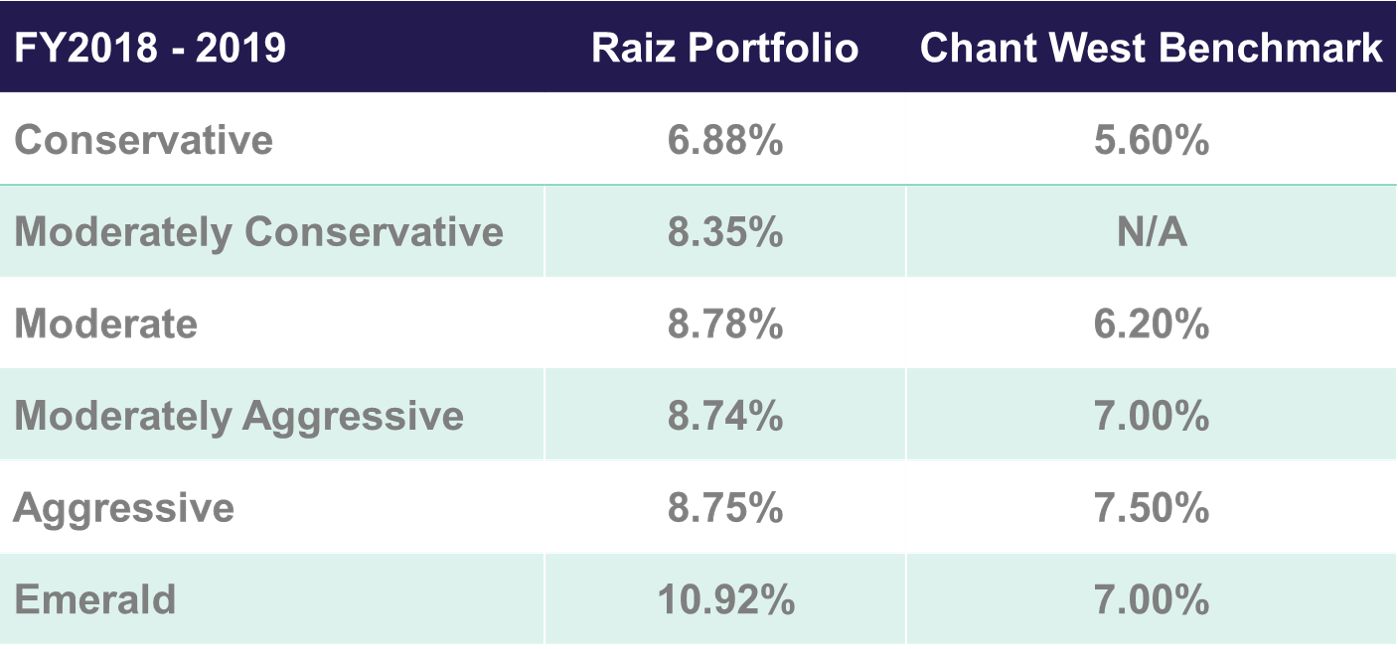 What are the Raiz Super Fees?
Our ambition is to give you an easy and affordable way to invest and build wealth for your future. Raiz Invest Super fees place it in the bottom 25% or lowest quartile for accumulation superannuation funds on the market (based on a SuperRatings review of over 440 superannuation funds). Please refer to the product disclosure statement for more detail.
It is also important to know that many super funds charge fixed costs. The more super funds you are a part of, the more you pay in fixed costs, regardless of the size of your balance in each fund. Put simply, by consolidating your super, you may only have to pay one set of fees.
Raiz Super makes the consolidation process easy, and can be done in minutes from within the Raiz app.
Do I have to select the same portfolio as my non-Super Raiz Invest?
No, you are able to select a different portfolio to your non-Super Raiz account.

Here are some resources to learn more about our portfolios and superannuation:
Investing in Stocks with Dividends – Distribution for FY 2020
Raiz Invest Super: Bringing Superannuation to your mobile phone
Why you don't care about Future you
____________________
Important Information
The information on this website is general advice only. This means it does not consider any person's investment objectives, financial situation or investment needs. If you are an investor, you should consult your licensed adviser before acting on any information contained in this article to fully understand the benefits and risk associated with the Raiz product.
The information in this website is confidential. It must not be reproduced, distributed or disclosed to any other person. The information is based on assumptions or market conditions which change without notice. This will impact the accuracy of the information.
Under no circumstances is the information to be used by, or presented to, a person for the purposes of deciding about investing in Raiz.
Past return performance of the Raiz product should not be relied on for deciding to invest in Raiz and is not a good predictor of future performance.